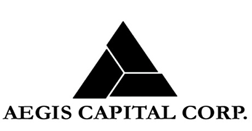 There are options for customers of former Aegis Capital Corp. broker Pratul Agnihotri (CRD# 4031797) who suffered investment losses due to outside business activities, which is also known as selling away. Pratul Agnihotri has been registered with SW Financial in Melville, New York since July 2019. Previously, Pratul Agnihotri was registered with Spartan Capital Securities, LLC in New York, New York from 2017 to 2019 and previously with Aegis Capital Corp. in Melville, New York from 2010 to 2017.
In October 2019, FINRA recommended that disciplinary action be brought against Pratul Agnihotri, alleging that he made potential violations, including conversion of investor funds and engaging in an outside business activity without providing prior written notice to his FINRA member employer firms.
In October 2020, FINRA sanctioned Pratul Agnihotri to pay a $7,500 civil and administrative penalty and fine and was suspended for one year. According to FINRA, "Agnihotri consented to the sanctions and to the entry of findings that he engaged in an outside business activity without providing prior written notice to either of his member firms. The findings stated that Agnihotri formed and became the chief executive officer (CEO) of a company that purportedly sold an exercise apparatus. On one of the firm's annual compliance attestations, Agnihotri falsely replied "no" to the question of whether he maintained any outside business activities. The findings also stated that Agnihotri improperly used funds received from a firm customer intended to be used for purposes related to the company. Agnihotri received an $8,000 check from the customer. Although Agnihotri did not provide the customer with any written documentation indicating how the customer's funds were to be used, Agnihotri and the customer both understood that the funds would be used for company-related business expenses. The scope of the business expenses or the specific expenses for which the funds would be used, however, were not delineated. Agnihotri deposited the customer's check into the company bank account, which Agnihotri controlled. Agnihotri used approximately $919 of this amount to pay expenses that he characterized as related to the company's business, but the customer disagreed with that characterization. Agnihotri later repaid the customer the entire $8,000."
Pratul Agnihotri Customer Complaints
Pratul Agnihotri has been the subject of three customer complaints between 2005 and 2019, one of which was closed without action, according to his CRD report. The most recent complaint is regarding:
October 2019. "Time frame: December 2013 to present. Claimant alleges unauthorized trading, failure to follow instructions, negligence, selling away, breach of fiduciary duty." The customer is seeking $650,000 in damages and the case is currently pending. The complaint took place while Pratul Agnihotri was registered with Aegis Capital Corp.
Pursuant to FINRA Rules, member firms are responsible for supervising a broker's activities during the time the broker is registered with the firm. Therefore, Aegis Capital Corp. may be liable for investment or other losses suffered by Pratul Agnihotri's customers.
Erez Law represents investors in the United States for claims against brokers and brokerage firms for wrongdoing. If you have experienced investment losses, please call us at 888-840-1571 or complete our contact form for a free consultation. Erez Law is a nationally recognized law firm representing individuals, trusts, corporations and institutions in claims against brokerage firms, banks and insurance companies on a contingency fee basis.
"*" indicates required fields