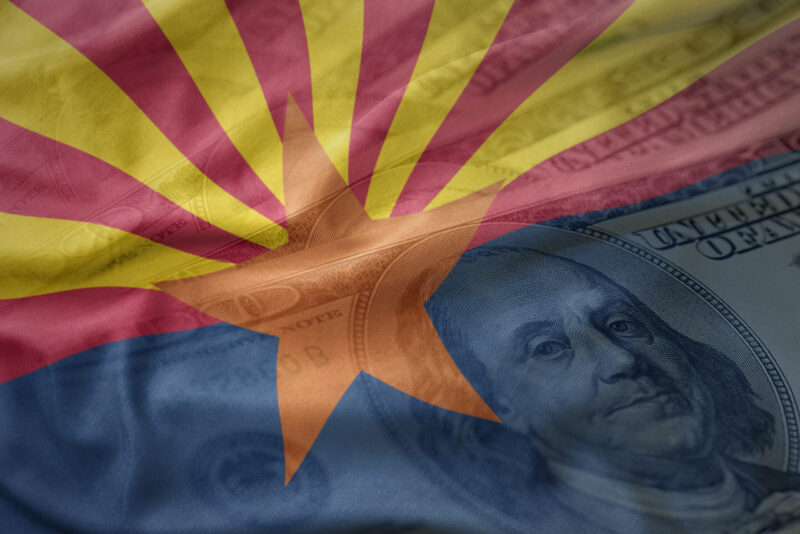 Have you lost money on your investments that you suspect is due to fraudulent or reckless misconduct by your stock broker or financial advisor? You may have grounds for a legal claim against them to recover compensation for your financial losses.
Proving stock broker fraud requires considerable, often complex, evidence, making it difficult for many people with legitimate claims to get the justice they deserve. That's why you should work with an Arizona stock broker fraud lawyer from Erez Law, PLLC who can help you identify misconduct by your broker or advisor and pursue financial recovery and justice.
Contact us today for a free and confidential one-on-one case review to learn what we can do to pursue the compensation you deserve. We work on a contingency fee basis, so you pay us only if we recover your money.
How Our Investment Fraud Lawyer Can Hold Stock Brokers Accountable
If you've lost money or investment opportunities due to your broker's or financial advisor's fraudulent misconduct, turn to an investment fraud lawyer in Phoenix from Erez Law, PLLC to help you demand accountability and justice from your broker. We can help by:
Investigating your claims to secure evidence of fraudulent behavior or misconduct, including instances of excessive trading or churning, making unsuitable investment recommendations, overconcentrating securities in certain investment vehicles or sectors, or making unauthorized trades
Reviewing documents and evidence in your case, including financial records, email and phone communications, and market reports
Working with financial experts to prove your losses and connect them to misconduct by your broker or advisor
Preparing and filing legal claims for you, including insurance claims, demand letters, and consumer claims with the state attorney general's office, government consumer protection agencies, and regulatory agencies like FINRA
Aggressively pursuing total recovery of your financial losses through a settlement or arbitration
Stock Broker Fraud in Arizona
Although every investment carries the risk of loss, when the investing public turns to stock brokers or financial advisors for help making investments, they expect those advisors to act in their best interests. Unfortunately, some stock brokers use client money for their own profit without regard to whether the client earns a return.
When a financial advisor engages in misconduct or recklessness that causes clients to lose money or miss out on profitable investment opportunities, they have committed fraud. Investment advisors have a fiduciary duty to identify and follow investment strategies tailored to their client's interests, risk tolerance, and investment goals. Brokers defraud clients by making investment decisions that profit the broker or firm without regard for its effect on their clients.
Proving that a broker's conduct rose to the level of fraud requires considerable evidence, possibly including the following:
Brokerage account statements
Financial records, including transaction histories
Communications between broker and client
A lack of a suitability analysis
Market performance records
Financial expert reports and testimony
Am I the Victim of Stock Broker Fraud?
If you suspect that you've been the victim of stock broker fraud, look for the following signs:
Your stock broker tells you to stop following market news or immediately discounts or rejects any market news you discuss with them.
Your broker stops taking your phone calls or responding to your emails.
Your broker fails to disclose material information regarding recommended prospective investments.
Your broker fails to explain why a particular investment is suitable for you, given your unique investment objectives.
Your broker begins selecting speculative or high-risk investments before seeking approval for a high-risk investment strategy or even after you expressly decline a high-risk strategy.
Your brokerage account statements seem difficult to follow or understand.
Your brokerage statement reveals an excessive number of trades or transactions or an over-concentration of investments in certain securities.
Your statements reveal transactions you did not authorize, such as purchases or sales of securities or credits and debits from your account.
Your broker regularly makes investments that lose money or report financial results below market expectations.
You suffer a significant loss over a short period, or your investments decrease in value during overall market growth.
Markets are often volatile, and none of these signs alone is a smoking gun that your broker has defrauded you. Still, if you notice any of these signs, you should contact our Arizona stock broker fraud attorneys as soon as possible so we can begin investigating your situation to determine if your broker has engaged in misconduct.
Common Types of Broker Fraud
Stock brokers can defraud clients in multiple ways, enriching themselves off their clients' money or growth opportunities. Some of the most common examples of broker fraud include:
Time Limits to Take Action in Arizona
The statute of limitations places a deadline on taking legal action against a fraudulent stockbroker or financial advisor. The applicable statute of limitations on your stock broker fraud claim will depend on your specific legal claim. Examples of legal claims you might pursue for stock broker fraud include:
Call Our Arizona Financial Fraud Attorneys for Help
If you believe you've been the victim of misconduct by your stock broker or financial advisor, get legal help to seek compensation and justice for your losses. Contact Erez Law, PLLC today for a free, no-obligation case evaluation with a Phoenix financial fraud lawyer.