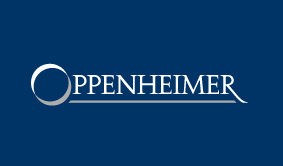 There are options for customers of former Oppenheimer & Co. Inc. financial advisor Royce Simpson (CRD# 1403356) regarding investment losses. Simpson was registered with Oppenheimer & Co. Inc. in Houston, Texas from 2011 to 2014.
In March 2015, Simpson was suspended by FINRA for eight months and sanctioned to $15,000 in civil and administrative penalties and fines after he consented to the sanctions and to the entry of findings that he engaged in an outside business activity without his member firm's knowledge or permission. "The findings stated that Simpson loaned approximately $70,000 to a business to fund small-scale gold mining operations in Ghana, Africa. Simpson requested approval from his firm to invest in the business, but his firm denied the request. Despite the denial of the request, Simpson continued to loan funds to the business and did not provide his firm with prior written notice of his loans to the business. The findings also stated that simpson failed to timely respond to finra's requests for information and documents in connection with an investigation into simpson's business relationship with certain officials of Bernalillo county, New Mexico.
Pending charges by the New Mexico Securities Division from November 2014 related to, "Alleged unsuitable recommendations In long term U.S. agency bonds."
Simpson has been the subject of three customer complaints between 1994 and 2016, according to his CRD report:
January 2016. "Claimant alleges the county's investment portfolio was overly concentrated in long term Fannie Mae and other GSE bonds in 2012 and 2013." The customer sought $17 million in damages and the case was settled for $500,000 in July 2017.
June 2011. "Time frame: April 2007 – July 2010 Client alleges overcharges for certain bond transactions." The case was settled for $659,458.
September 1994. "Municipality alleged purchases of treasury strips & FHLMC obligations in 1993-1994 exceeded maturity limits imposed by California law and fraud, negligence, breach of fiduciary and suitability claims and sought damages in excess of $2 million." The customer sought $2 million in damages and the case was settled for $1,177,000.
Pursuant to FINRA Rules, member firms are responsible for supervising a broker's activities during the time the broker is registered with the firm. Therefore, Oppenheimer & Co. Inc. may be liable for investment or other losses suffered by Simpson's customers.
Erez Law represents investors in the United States for claims against brokers and brokerage firms for wrongdoing. If and have experienced investment losses, please call us at 888-840-1571 or complete our contact form for a free consultation. Erez Law is a nationally recognized law firm representing individuals, trusts, corporations and institutions in claims against brokerage firms, banks and insurance companies on a contingency fee basis.