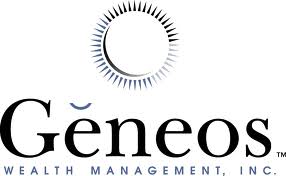 There are options for customers of Geneos Wealth Management, Inc. financial advisor Bradley Tennison (CRD# 1561988) who is alleged to engage in selling an investment away from his firm.
Tennison was registered with Geneos Wealth Management, Inc. in Mesa, Arizona from 2005 to 2018, when he was terminated regarding, "The firm received a written complaint from a former client of Mr. Tennison's expressing concerns about an investment she claims was recommended by Mr. Tennison in 2016. The firm has been unable to locate any record of said investment. Mr. Tennison has been minimally responsive to our requests for information. Mr. Tennison, does, however, assert that funds his former client wired to a 3rd party were not investment related."
Tennison was previously terminated from Oberlin Financial Corp. in Bryan, Ohio in August 2005 regarding, "Rep submitted transaction documents direct to product sponsor company to purchase loaded mutual funds with annuity proceeds without prior approval of a supervising principal. Procedures communicated to the rep requires prior approval on annuity switches."
In July 2018, FINRA barred Tennison after he consented to the sanction and to the entry of findings that after initially cooperating with FINRA's investigation, he refused to appear and provide on-the-record testimony regarding allegations that he recommended a $300,000 investment away from his member firm to a former firm customer.
Tennison has been the subject of three customer complaints between 2003 and 2018, according to his CRD report:
April 2018. "A former customer alleges that in 2016 Mr. Tennison recommended she wire $300,000 to an investment called "The Joseph Project". The former client verbally alleges that at Mr. Tennison's direction she processed a wire transfer from her bank account for what she understood to be a 12 month investment with a 5% enhancement. She claims she has not received statements or the return of any principal. The former client claims Mr. Tennison acted outside of regulations and asks for assistance in resolving this issue." The customer is seeking $300,000 in damages and the case is currently pending.
March 2010. "Client claims limited partnership investment rep made was unsuitable." The customer sought $28,013.52 in damages and the case was settled for $10,000.
January 2003. "Allegations include breach of fiduciary duty and unsuitability." The customer sought $40,000 in damages and the case was settled for $79,380.
Pursuant to FINRA Rules, member firms are responsible for supervising a broker's activities during the time the broker is registered with the firm. Therefore, Geneos Wealth Management, Inc. may be liable for investment or other losses suffered by Tennison's customers.
Erez Law represents investors in the United States for claims against brokers and brokerage firms for wrongdoing. If and have experienced investment losses, please call us at 888-840-1571 or complete our contact form for a free consultation. Erez Law is a nationally recognized law firm representing individuals, trusts, corporations and institutions in claims against brokerage firms, banks and insurance companies on a contingency fee basis.
"*" indicates required fields