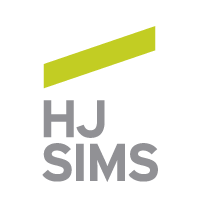 Herbert J. Sims & Co., Inc. financial advisor Robert Sallas (CRD# 1468194) is accused of unsuitable Puerto Rico bonds recommendations. Sallas has been registered with Herbert J. Sims & Co, Inc. in Boca Raton, Florida since 2002.
Puerto Rico suffers from long-term financial and economic deficiencies that rendered its credit increasingly more speculative. The deterioration of Puerto Rico's financial condition culminated in its debt being downgraded to junk status or speculative (below investment grade). For the past several years, Puerto Rico has been struggling with compounding debt and economic decline. As a result, the value of Puerto Rico's municipal tax-free bonds has considerably fallen. Since September 2013, when the steep decline in Puerto Rico bond values began, investors holding these bonds have suffered massive losses. In May 2017, Puerto Rico filed for bankruptcy protection from creditors in what is being described as the largest municipal bankruptcy filing in history.
Sallas has been the subject of six customer complaints between 2001 and 2018, three of which were denied, according to his CRD report. Recent complaints are regarding:
May 2018. "Time frame: September 2009 to present. Claimant alleged breach of fiduciary duty, negligence, breach of contract, fraud misrepresentation, failure to supervise." The customer is seeking $200,000 in damages and the case is currently pending. This case is regarding structured notes, junk bonds and Puerto Rico bonds.
October 2017. "Time frame: 2005-to present Allegations: Claimants allege unsuitable recommendations." The customer is seeking $16,000 in damages and the case is currently pending. This case is regarding corporate debt.
Pursuant to FINRA Rules, member firms are responsible for supervising a broker's activities during the time the broker is registered with the firm. Therefore, Herbert J. Sims & Co, Inc. may be liable for investment or other losses suffered by Sallas' customers.
Erez Law represents investors in the United States for claims against brokers and brokerage firms for wrongdoing. If and have experienced investment losses, please call us at 888-840-1571 or complete our contact form for a free consultation. Erez Law is a nationally recognized law firm representing individuals, trusts, corporations and institutions in claims against brokerage firms, banks and insurance companies on a contingency fee basis.
"*" indicates required fields