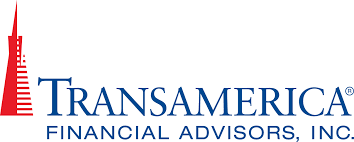 In December 2021, FINRA sanctioned Transamerica Financial Advisors $8.8 million over unsuitable sales of mutual funds, variable annuities, and 529 savings plans. The settlement included $4.4 million restitution and a $4.4 million fine to 2,400 affected customers.
FINRA found that between May 1, 2010 and May 15, 2016, Transamerica Financial Advisors failed to supervise its representatives' variable annuity recommendations.
According to FINRA's news release, "During this period, the firm's commissions from the sale of variable annuities comprised more than 40 percent of the firm's total revenue yet TFA's system for supervising variable annuity sales and exchanges was deficient, resulting in various sales practice violations. Most significantly, the firm failed to detect that certain of its representatives made thousands of misstatements to customers in recommending variable annuity exchanges, understating the benefits of the existing variable annuity, and overstating the benefits of the new variable annuity.
"Secondly, from January 1, 2009, through November 15, 2016, TFA failed to reasonably supervise representatives' sale of certain mutual funds. FINRA found TFA relied on its representatives to determine the applicability of sales charge waivers to customers' mutual fund purchases, but the firm failed to provide guidance to representatives to help them make this determination, and failed to establish a system to verify whether waivers were properly applied. As a result, TFA failed to apply approximately $438,239 in available sales charge waivers to customers," according to FINRA.
"Finally, from May 1, 2010 through May 31, 2015, TFA failed to reasonably supervise representatives' recommendations to customers to purchase particular share classes of 529 savings plans. TFA did not provide adequate guidance to representatives regarding the importance of considering share-class differences when recommending 529 plans and failed to provide supervisors with the information necessary to properly evaluate the suitability of 529 share-class recommendations."
Pursuant to FINRA Rules, member firms are responsible for supervising a broker's activities during the time the broker is registered with the firm. Therefore, Transamerica Financial Advisors may be liable for investment or other losses suffered by its customers.
Erez Law represents investors in the United States for claims against brokers and brokerage firms for wrongdoing. If and have experienced investment losses, please call us at 888-840-1571 or complete our contact form for a free consultation. Erez Law is a nationally recognized law firm representing individuals, trusts, corporations and institutions in claims against brokerage firms, banks and insurance companies on a contingency fee basis.
"*" indicates required fields