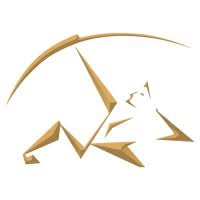 Erez Law recently filed a FINRA arbitration claim against Centaurus Financial, Inc.
Their customer alleges that Cindy Chiellini (CRD #1015592), who has been a registered representative of Centaurus Financial, Inc. in Lexington, South Carolina since May 2015, was entrusted with the client's irreplaceable retirement savings and caused him to suffer significant losses to his irreplaceable retirement savings.
The Erez Law client, who was a retired and unsophisticated investor, alleges the following in the newly filed FINRA claim:
The client was a long-time client of Cindy Chiellini and came to trust her implicitly. The client informed her that he was a conservative investor and was primarily interested in generating modest income while preserving his capital.
Regrettably, it is alleged that Cindy Chiellini and Centaurus Financial, Inc. ignored the client's stated investment objectives and recommended he dangerously concentrate his account in two high-risk, unsuitable and illiquid investments which culminated in unacceptable and avoidable results.
Erez Law alleges that Cindy Chiellini employed a speculative and unsuitable investment strategy of concentrating the client's portfolio in two high-risk and illiquid private placements and/or alternative investments with unacceptable results, including Moody National REIT II and GWG Holdings, Inc. L Bonds.
Despite Cindy Chiellini and Centaurus Financial, Inc.'s representations to the contrary, the Moody National REIT II was a high-risk, illiquid non-traded real estate investment trust (REIT). When it was first sold it had no operating history, and, because Moody National REIT II was a non-traded REIT, no public trading market existed for its shares so investors like the client may not have had any meaningful options to sell their shares. Furthermore, Moody National REIT II was a "blind pool," which meant that investors did not have an opportunity to actually evaluate future investments Moody National REIT II would make before they purchased shares in the REIT. Moody National REIT II disclosed substantial fees and expenses paid to their advisor and affiliates and the dealer managers, including as much as 10% in sales commissions and dealer manager fees upfront as well as other fees.
It is alleged that GWG Holdings, Inc. L Bonds was marketed as and recommended by Cindy Chiellini and Centaurus Financial, Inc. as a safe investment offering guaranteed return of principal upon redemption, plus interest. However, in reality, the GWG Holdings, Inc. L Bonds were non-conventional, unrated, illiquid private placement investments that were inherently high risk. It is alleged that Cindy Chiellini failed to adequately describe their nature, nor did she disclose the true risks attendant to the investment. In particular, Cindy Chiellini failed to disclose that the L Bonds were illiquid and did not trade on a secondary market. Rather, as part of her solicitation, Cindy Chiellini merely represented to the client that the L Bonds were a safe investment in which to generate a good yield while preserving his principal which would be returned upon maturity and redemption of the L Bonds. The L Bonds were offered in different classes with maturity dates ranging from two years to seven years with corresponding interest rates ranging from 5.50% to 8.50%. The client paid Cindy Chiellini upwards of 5% of the bond's market price in commissions. Regrettably, now that GWG has in fact filed for bankruptcy, L Bond investors, including the client, cannot expect the return of their capital invested in the L Bonds.
According to the claim, Cindy Chiellini failed to disclose any of the risks associated with the client's investments in the Moody REIT and L Bond and therefore did not meet the FINRA requirements for fair and balanced disclosures.
It is alleged that by dangerously concentrating the client's capital in two risky and illiquid
investments, Cindy Chiellini needlessly exposed the client to extreme liquidity risk, in addition to the other already significant underlying risks associated with the Moody REIT and L Bond Cindy Chiellini recommended and sold to the client. The level of concentration served to increase the level of risk that the client was unknowingly exposed to.
How to File a Claim Against Cindy Chiellini
Erez Law represents investors in the United States for claims against brokers and brokerage firms for wrongdoing. If you have experienced investment losses, please call us at 888-840-1571 or complete our contact form for a free consultation. Erez Law is a nationally recognized law firm representing individuals, trusts, corporations and institutions in claims against brokerage firms, banks and insurance companies on a contingency fee basis.
"*" indicates required fields