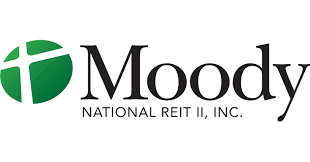 Did you lose money investing in the Moody National REIT II, an illiquid non-traded real estate investment trust (REIT)? It mostly invests in securities and hotels, such as Marriott, Hyatt, and Hilton. Moody National REIT II started as a blind pool, which did not provide investors with a chance to assess future investments.
It is alleged that brokers across the country, including those at Centaurus Financial, Inc., recommended their clients invest in Moody National REIT II, resulting in hundreds of thousands of dollars of investment losses.
In September 2017, Moody National REIT II completed its merger with Moody National REIT I. In 2020, the REIT owned an investment portfolio comprising 15 hotels that were purchased for $451.8 million, as well as investments in marketable securities valued at approximately $2 million.
In December 2019, Moody National REIT II last updated it's net asset value (NAV), which is a concern for many investors. According to public records, many investors are likely to have paid upwards of $25 per share. There have been no updates to the NAV as of February 2022.
In March 2020, it suspended distribution of its reinvestment plan and share repurchase program, citing the COVID-19 pandemic impacted the hotel sector's demands. At the time, the REIT was selling for about $10 a share, which was a 60% decrease from $25 a share previously offered.
In April 2020, the REIT's accounting statements listed the investment from $23.50 to N/A (not applicable) or perhaps worth $0.
In May 2020, Mackenzie Realty Capital made an announcement that it offered to purchase Moody National REIT II shares at $5 per share, representing an 80% loss from the offering of $25 most investors most likely paid.
As of December 2020, the REIT had raised $234.6 million in investor equity from its initial public offering (IPO) and follow-on offering; this was terminated on March 25, 2020.
In February 2021, Robert Engel, the CFO of Moody National REIT II, made an announcement stating that the public offering of the company's securities were indefinitely suspended with the SEC.
In August 2021, Moody National REIT II's board decided to postpone the valuation of its shares, making it difficult for investors to know how much their shares were worth.
Brokers who recommended the non-traded REIT earned high commissions (typically 7-10% commission), a tempting lure for brokers to recommend this investment to their clients. Additionally, investors were subject to pay other fees and offering costs, which made it so that only about 87% of investors' money was put toward the actual investment.
Regrettably, many brokers sold this illiquid investment to their clients, many of which were unsuitable recommendations given their experience and risk tolerance. In general, these investments are only suitable for experienced, wealthy investors.
Pursuant to FINRA Rules, member firms are responsible for supervising a broker's activities during the time the broker is registered with the firm. Therefore, brokerage firms across the country may be liable for investment or other losses suffered by its customers.
Erez Law represents investors in the United States for claims against brokers and brokerage firms for wrongdoing. If you have experienced investment losses, please call us at 888-840-1571 or complete our contact form for a free consultation. Erez Law is a nationally recognized law firm representing individuals, trusts, corporations and institutions in claims against brokerage firms, banks and insurance companies on a contingency fee basis.
"*" indicates required fields