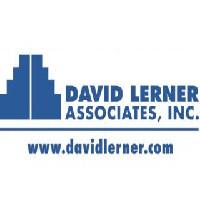 In October 2017, a former client of David Lerner Associates, Inc. won an award in a FINRA arbitration for compensatory damages for $205,497 for losses sustained due to investments in unsuitable Puerto Rico bonds. The investors were clients of financial advisor Robert Cavanagh (CRD# 1494481).
According to the award, the causes of action included: suitability, common law fraud, constructive fraud, negligence, breach of fiduciary duty, breach of contract, misrepresentation, failure to supervise, and respondeat superior. The causes of action relate to Puerto Rico bonds. The FINRA arbitration hearing was conducted in New York, New York.
The claimants requested actual damages in an amount not less than $250,000 minus residual value and/or amounts withdrawn; lost opportunity costs or alternatively, well managed damages if Claimants' accounts had been properly invested; pre-award interest; post-award interest at the legal rate in New York from the date of the award; commissions and fees, including placement fees, paid to Respondents in connection with the disputed transactions; costs, expenses and disbursements, including expert witness fees and fees associated with the arbitration proceeding; attorneys' fees; and punitive damages in the amount of $250,000. At the hearing, the claimants requested damages in the amount of $1,027,311.
The panel found David Lerner Associates, Inc. and Cavanaugh jointly and severally liable and ordered them to pay $205,497 in compensatory damages. Cavanagh's request for expungement of his CRD records was denied.
Puerto Rico suffers from long-term financial and economic deficiencies that rendered its credit increasingly more speculative. The deterioration of Puerto Rico's financial condition culminated in its debt being downgraded to junk status or speculative (below investment grade). For the past several years, Puerto Rico has been struggling with compounding debt and economic decline. As a result, the value of Puerto Rico's municipal tax-free bonds has considerably fallen. Since September 2013, when the steep decline in Puerto Rico bond values began, investors holding these bonds have suffered massive losses. In May 2017, Puerto Rico filed for bankruptcy protection from creditors in what is being described as the largest municipal bankruptcy filing in history. This filing came about after Governor Ricardo Rossello failed to persuade Puerto Rico's creditors to settle for a reduced payment amount, the government faced new lawsuits pending from their defaults, and the proposed 10-year fiscal plan only (see our previous post here) that was approved in March 2017 covered a quarter of the debt payments necessary for the island.
Cavanagh has been registered with David Lerner Associates, Inc. in Syosset, New York since 1990. Cavanagh has been the subject of three customer complaints between 2011 and 2017, according to his CRD report:
July 2017. "unsuitability and misrepresentation/omission." The customer is seeking $160,000 in damages and the case is currently pending.
May 2016. "Unsuitability, misrepresentation/omission, breach of fiduciary duty." The customer is seeking $250,000 in damages and the case is currently pending.
October 2011. "Misrepresentation." The case was settled for $76,687.75.
Additionally in 1991, the National Association of Securities Dealers, Inc. censured and sanctioned Cavanagh to a $5,000 fine regarding a trading ticket.
A broker must have reasonable grounds for each recommendation made to investors considering such factors as the customer's other securities holdings, financial situation, and risk tolerance. In addition, before a firm offers a security to its customers, the firm must conduct due diligence, investigating the facts surrounding the security, to confirm that it is suitable for any customer of the firm. The suitability of an investment for a particular individual is at the center of the investment process and one of the key fiduciary duties owed by a firm and its broker to the customer. A firm may be held liable for its failure to recommend suitable investments to its customers.
According to our investigation, David Lerner Associates, Inc. conducted seminars in which it touted the benefits of investing in Puerto Rico bonds. Many brokers and brokerage firms aggressively touted Puerto Rico bonds due to their tax advantages. They are triple tax free – free from federal, state and municipal taxes. Unfortunately, their degrading credit quality was often overlooked.
We are investigating Robert Cavanaugh's sales practices in connection with recommending Puerto Rico bonds to his customers. Puerto Rico bonds were high risk investments and may not have been suitable for risk averse fixed income investors.
Pursuant to FINRA Rules, member firms are responsible for supervising a broker's activities during the time the broker is registered with the firm. Therefore, David Lerner Associates, Inc. may be liable for investment or other losses suffered by Cavanagh's customers.
Erez Law represents investors in the United States for claims against David Lerner Associates, Inc. financial advisor Robert Spencer Cavanagh, who is alleged to recommend investments in unsuitable Puerto Rico bonds. If you were a client of David Lerner Associates, Inc. or another firm, and have experienced investment losses, please call us at 888-840-1571 or complete our contact form for a free consultation. Erez Law is a nationally recognized law firm representing individuals, trusts, corporations and institutions in claims against brokerage firms, banks and insurance companies on a contingency fee basis.
"*" indicates required fields