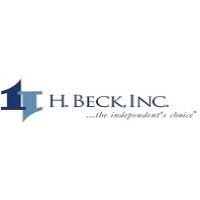 Did you lose money investing with former H. Beck, Inc. broker Dan Droeg (CRD# 1509210) and lost money due to variable annuity investment losses? He was registered with United Planners' Financial Services Of America A Limited Partner in Mesa, Arison from August to October 2021, when he was terminated regarding, "United Planners prohibits financial professionals from acting in the capacity as a trustee for clients who are not immediate family members. Mr. Droeg did not disclose he was named the trustee for a client's account prior to becoming affiliated with United Planners and continued to act as trustee after his affiliation. Additionally, United Planners prohibits financial professionals from creating and distributing fictitious statements to clients."
Previously, he was registered with Sagepoint Financial, Inc. in Mesa, Arizona from 2018 to 2021 and with H. Beck, Inc. in Mesa, Arizona from 2012 to 2018.
In March 2022, FINRA barred Dan Droeg after he "consented to the sanction and to the entry of findings that he converted assets of a trust by using his authority as trustee to surrender a variable annuity owned by the trust and then transferring over $878,000 from the trust's bank account to his own bank accounts, a portion of which he distributed to the trust's beneficiaries and withdrew the remainder for personal use. The findings stated that the trust was created by its two beneficiaries, a senior, married couple with no familial relationship to Droeg. In accordance with the trust documents, Droeg had authority to invest the trust's assets and to establish and control bank accounts in the trust's name. Droeg initially invested the trust's assets in a variable annuity."
Dan Droeg Customer Complaints
Dan Droeg has been the subject of two customer complaints between 2005 and 2016, according to his CRD report. The most recent complaint was regarding:
November 2016. "Customer alleged that from 2012-16 Registered Representative recommended unsuitably over-concentrated and illiquid investments in numerous variable annuities for several Profit Sharing Plans and incorrectly reported the values and performance of the securities resulting in excess distributions, unnecessary fees and poor performance. Date of Activity – 07/24/2012-11/18/2016." The customer sought $250,067.09 in damages and the case was settled for $75,000. The complaint was regarding variable annuities and took place while Dan Droeg was registered with H. Beck, Inc.
Pursuant to FINRA Rules, member firms are responsible for supervising a broker's activities during the time the broker is registered with the firm. Therefore, H. Beck, Inc. may be liable for investment or other losses suffered by Dan Droeg's customers.
Erez Law represents investors in the United States for claims against brokers and brokerage firms for wrongdoing. If you have experienced investment losses, please call us at 888-840-1571 or complete our contact form for a free consultation. Erez Law is a nationally recognized law firm representing individuals, trusts, corporations and institutions in claims against brokerage firms, banks and insurance companies on a contingency fee basis.
"*" indicates required fields