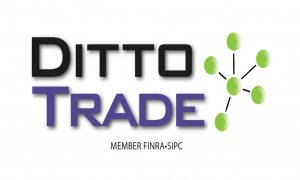 Erez Law is currently investigating former Ditto Trade, Inc. broker Yosef Fox (CRD# 2386001) regarding penny stock losses in Ditto Holdings. Fox has been registered with Ditto Trade, Inc. in Chicago Illinois from 2010 to December 2014.
In July 2019, FINRA indefinitely suspended Fox after he failed to comply with an arbitration award or settlement agreement or to satisfactorily respond to a FINRA request to provide information concerning the status of compliance. In July 2018, FINRA initially suspended Fox.
In March 2017, the Securities and Exchange Commission (SEC) instituted cease-and-desist proceedings and barred Fox regarding a penny stock offering. According to Fox's BrokerCheck, "Beginning in February 2013, Fox discussed selling some of Fox's shares of Ditto Holdings common stock with an individual. Fox discussed with the individual whether any of his newsletter subscribers were interested in purchasing any of the shares. Fox provided the individual with a stock purchase agreement, which included instructions for how to wire investment funds to Fox, and told the individual that the stock purchase agreement was the only document interested purchasers would need to complete. In March 2013, the individual began sending emails to some of his roughly 350 newsletter subscribers praising Ditto Holdings and telling them about the opportunity to buy shares of ditto holdings stock. When individuals indicated an interest in buying shares of ditto holdings stock, the individual provided them with a copy of the stock purchase agreement and told them to contact fox if they needed more information. From April 2013 to July 2013, approximately 28 of the individual's subscribers purchased approximately 1.21 million shares of stock from fox at a total cost of approximately $1.25 million. Fox did not sell shares to anyone who was not associated with the individual. During the same period, Fox paid the individual at least $124,000 in three installments. The payments fox made to the individual corresponded to roughly 10% of the amount of Fox's sales. Neither Fox nor anyone acting on his behalf took any steps to determine whether any of the individuals who purchased Fox's shares of ditto holdings stock were sophisticated investors. At least two of the purchasers had previously identified themselves to ditto holdings as non-accredited investors. The investors did not have access to financial statements or other required information about ditto holdings in connection with Fox's sales of ditto holdings common stock. No registration statement was filed in connection with any of ditto holdings' securities, and no exemption from registration was applicable to Fox's sales." Fox was sanctioned to a $75,000 civil and administrative penalty, $125,210 in disgorgement, as well as a $5,426 monetary penalty.
In August 2016, FINRA barred Fox after he failed to respond to FINRA request for information.
Fox has been the subject of two customer complaints between 2017 and 2018, according to his CRD report:
August 2018. "Respondent Yosef Fox was named in a customer complaint that asserted the following causes of action: the customers were defrauded by the Respondent after they invested in Respondent's company, Ditto Holdings, Inc., resulting in a loss of their investment." The customer was awarded $634,250 in damages.
June 2017. "Fox was named in a customer complaint that asserted the following causes of action: failure to disclose; violations of FINRA and SEC rules; failure to file timely audited financials; negligence; and failure to conduct proper accounting." The customer was awarded $150,000 in damages.
Pursuant to FINRA Rules, member firms are responsible for supervising a broker's activities during the time the broker is registered with the firm. Therefore, Ditto Trade, Inc. may be liable for investment or other losses suffered by Fox's customers.
Erez Law represents investors in the United States for claims against brokers and brokerage firms for wrongdoing. If and have experienced investment losses, please call us at 888-840-1571 or complete our contact form for a free consultation. Erez Law is a nationally recognized law firm representing individuals, trusts, corporations and institutions in claims against brokerage firms, banks and insurance companies on a contingency fee basis.
"*" indicates required fields