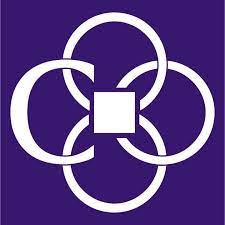 Erez Law is currently investigating former Cetera Investment Services LLC broker Xinxin Lu (Stella Lu) (CRD# 6270026) regarding the now defunct Beechwood Bermuda investment losses (fka PB Life and Old Mutual), which is an annuity product offered by Northstar Financial Services (Bermuda) Ltd. Beechwood Bermuda is also known as Beechwood Omnia. She is commonly known as Stella Lu. 
She was with Transamerica Financial Advisors, Inc. in Sunnyvale, California from January to November 2019. Previously, she was registered with Cetera Investment Services LLC in Cupertino, California from 2015 to 2017.
Xinxin Lu Customer Complaints
She has been the subject of one customer complaint, according to his CRD report:
May 2022. "Claimants allege they were overconcentrated in unsuitable off-shore investments that resulted in losses." The customer is seeking $1,000,000 in damages and the case is currently pending. 
According to public records, a former client of Xinxin Lu and Cetera Investment Services LLC filed a FINRA arbitration claim against her, alleging that she recommended the client invest in Beechwood Bermuda. The client lost between $1 and $5 million. Public records indicate that the clients were Chinese nationals who were risk averse and sought investments that guaranteed their principal. It is alleged that Xinxin Lu nor Cetera Investment Services LLC disclosed the risks inherent in this investment. 
XinXin Lu Investment Loss Options
Pursuant to FINRA Rules, member firms are responsible for supervising a broker's activities during the time the broker is registered with the firm. Therefore, Cetera Investment Services LLC may be liable for investment or other losses suffered by Xinxin Lu's customers.
Erez Law represents investors in the United States for claims against brokers and brokerage firms for wrongdoing. If you have experienced investment losses, please call us at 888-840-1571 or complete our contact form for a free consultation. Erez Law is a nationally recognized law firm representing individuals, trusts, corporations and institutions in claims against brokerage firms, banks and insurance companies on a contingency fee basis.
"*" indicates required fields