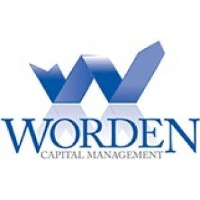 In December 2020, FINRA sanctioned Worden Capital Management $1.5 million, as part of a settlement regarding findings that the firm failed to establish, maintain, and enforce a supervisory system reasonably designed to supervise actively traded accounts. The settlement includes $1.2 million in restitution as well as a $350,000 fine.
According to the FINRA settlement, "From January 2015 to October 2019, WCM and Worden failed to establish, maintain, and enforce a supervisory system, including written supervisory procedures (WSPs), reasonably designed to achieve compliance with FINRA's suitability rule as it pertains to excessive trading. As a result, WCM registered representatives made unsuitable recommendations and excessively traded customer accounts, causing customers to incur more than $1.2 million in commissions. By this conduct, WCM and Worden violated FINRA Rules 3110 and 2010." Following that in 2017, Worden Capital Management "interfered with customer requests to transfer accounts from WCM to another member firm in connection with the change in employment of 13 registered representatives in violation of FINRA Rules 2140 and 2010."
Also from January 2016 to December 2020, FINRA found that Worden Capital Management failed to timely file 59 amendments to the Form U4s and Form U5s for 13 of its registered persons to disclose the filing or resolution of customer arbitrations. As a result, Worden Capital Management failed during the same period to establish and maintain a supervisory system reasonably designed to achieve compliance.
Pursuant to FINRA Rules, member firms are responsible for supervising a broker's activities during the time the broker is registered with the firm. Therefore, Worden Capital Management may be liable for investment or other losses suffered by its customers.
Erez Law represents investors in the United States for claims against brokers and brokerage firms for wrongdoing. If and have experienced investment losses, please call us at 888-840-1571 or complete our contact form for a free consultation. Erez Law is a nationally recognized law firm representing individuals, trusts, corporations and institutions in claims against brokerage firms, banks and insurance companies on a contingency fee basis.
"*" indicates required fields