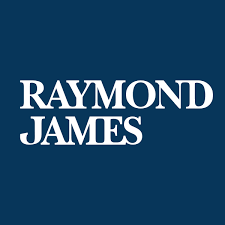 Erez Law recently filed a FINRA arbitration against Raymond James & Associates, Inc. and William Conn (CRD# 1477107), who was recently terminated by the firm. 
William Conn was registered with Raymond James & Associates, Inc. in San Francisco, California from 2018 to 2022, when he was terminated regarding, "individual failed to follow firm policies with respect to exercise of discretion, and with respect to payments to a client, and for a potential unreported OBA." 
Previously, William Conn was registered with J.P. Morgan Securities LLC in San Francisco, California from 2012 to 2018.
The Erez Law client alleges the following in the newly filed FINRA claim:
The client entrusted William Conn and Raymond James & Associates, Inc. with all of her irreplaceable retirement savings. The clients placed a high degree of trust and confidence in her broker. Regrettably, he abused the trust placed in him by the client. The client informed her broker that she was risk averse and wanted her investments to be conservatively invested. He knew that the client lacked any meaningful knowledge or understanding of options trading. The client relied on her Raymond James & Associates, Inc. accounts to provide her with a modest degree of stable income to meet her expenses. Given the client's needs and the size of her accounts, she did not need nor want to take any undue risk.  
Erez Law alleges that he implemented a reckless and unsuitable options strategy. He implemented a costly and unsuitable strategy to the client' detriment. He recommended and implemented a strategy of concentrating the client's accounts in equities including many high-risk and unsuitable stocks and selling covered calls on stocks held in the accounts. He held himself out to investors as a financial advisor that could provide superior returns than the market with his options strategy.
Selling covered calls involves purchasing a stock and selling call options on the stock which generate premium. However, the investor must own the underlying stock and is exposed to losses in the price of the stock declines. Additionally, the investor limits her upside if the stock appreciates rapidly in value.  
It is alleged that he represented to the client that his strategy of writing covered calls on high-quality stocks would generate the income she needed during her retirement years and was consistent with her low risk tolerance. He represented to the client that he would generate returns through covered call writing in order to meet her Required Minimum Distributions ("RMD"). RMD is the minimum amount that must be withdrawn from a retirement account to satisfy federal tax rules. The client believed his representations and deferred to his recommendation. 
According to the claim, he implemented his high risk and unsuitable covered call writing strategy in the client's IRA and other accounts by investing in many high risk and unsuitable stocks, such as Accolade, Alibaba, Bigcommerce Holdings, Blackberry, Docusign, Paramount Global, Peloton, Teladoc, Tusimple and Zoom Video. 
William Conn Customer Complaints
In addition to the case above, He has been the subject of three customer complaints between 2000 and 2020, one of which was denied, according to his CRD report. The most recent complaint was regarding: 
September 2020. "Client alleges mismanagement of accounts and unsuitable investments. Allegation Activity Dates: 5/8/2018 – 8/31/2020." The customer sought $2 million in damages and the case was settled for $525,000. The complaint took place while William Conn was registered with J.P. Morgan Securities LLC and was regarding common and preferred stocks and options. 
How to File a Claim Against William Conn
Pursuant to FINRA Rules, member firms are responsible for supervising a broker's activities during the time the broker is registered with the firm. Therefore, J.P. Morgan Securities LLC may be liable for investment or other losses suffered by William Conn's customers.
Erez Law represents investors in the United States for claims against brokers and brokerage firms for wrongdoing. If you have experienced investment losses, please call us at 888-840-1571 or complete our contact form for a free consultation. Erez Law is a nationally recognized law firm representing individuals, trusts, corporations and institutions in claims against brokerage firms, banks and insurance companies on a contingency fee basis.
"*" indicates required fields