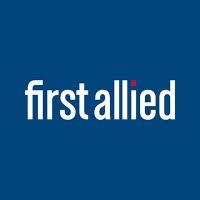 Erez Law is currently investigating former First Allied Securities, Inc. broker William Chancellor (CRD# 1277838) regarding real estate losses due to investment fraud. He was registered with First Allied Securities, Inc. in Ridgeland, Mississippi from 2012 to 2017.
In May 2016, FINRA sanctioned him to pay a $5,000 civil and administrative penalty and fine and suspended him for three months. According to FINRA, he was named in a complaint alleging that "he willfully failed to disclose a federal tax lien filed against him on his Form U4 with a member firm and willfully failed to timely amend his Form U4 to disclose the federal tax lien and other liens with another member firm." According to the complaint, he completed an annual firm questionnaire and failed to disclose a material fact on a Form U4, which makes him subject to a statutory disqualification."
He faced an additional regulatory sanction by the Office Of The Mississippi Secretary Of State Securities Dept. in 2012, in which he was ordered to pay a $12,500 fine and was suspended for one year.
William Chancellor Customer Complaints
William Chancellor has been the subject of four customer complaints between 2011 and 2021, one of which was denied, according to his CRD report:
November 2021. "Claimant alleges former registered representative recommended alternative investments which were unsuitable." The customer is seeking $132,000 in damages and the case is currently pending. The complaint was regarding real estate securities. 
July 2021. "Claimant alleges that their financial adviser recommended unsuitable investments. Claimant generally alleges negligence, misrepresentations and breaches of duty and contract." The customer is seeking $125,000 in damages and the case is currently pending. The complaint was regarding real estate investment trusts (REITs).
April 2018. "Claimant alleges unsuitable investment recommendations and excessive fees and commissions. Claimant further alleges that fees and risks were not fully disclosed to him." The customer sought $50,000 in damages and the case was settled for $20,000. The complaint was regarding direct investments. 
Pursuant to FINRA Rules, member firms are responsible for supervising a broker's activities during the time the broker is registered with the firm. Therefore, First Allied Securities, Inc. may be liable for investment or other losses suffered by William Chancellor's customers.
Erez Law represents investors in the United States for claims against brokers and brokerage firms for wrongdoing. If you have experienced investment losses, please call us at 888-840-1571 or complete our contact form for a free consultation. Erez Law is a nationally recognized law firm representing individuals, trusts, corporations and institutions in claims against brokerage firms, banks and insurance companies on a contingency fee basis.
"*" indicates required fields