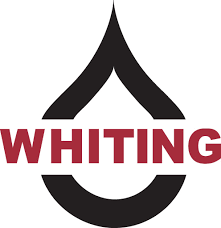 Did your broker recommend you over-concentrate your investment portfolio in Whiting Petroleum Corp.? Erez Law is currently investigating brokers across the country who recommend their clients invest in Whiting Petroleum Corp., a Denvil oil explorer.
According to the fund's website, Whiting Petroleum Corporation is an independent exploration and production company with an oil focused asset base. They are purportedly the top crude oil producer in North Dakota and operate substantial assets in northern Colorado. Whiting Petroleum Corp. leads the industry with "competitive assets, commitment to safety, dedication to technology and record-setting results."
As of September 8, 2019, the Whiting Petroleum Corp. stock was valued at $7.23, with a 52-week high of $55.15, an 87% drop in value. The stock has a 52-week low of $6 per share.
According to public records, Whiting Petroleum Corp. suffered 35% losses in late July 2019 following the oil explorer fired more than 250 jobs (one-third of its workforce), scaled back its full-year production target, and posted a quarterly loss. The reduction of Whiting Petroleum Corp. is predicted to save $50 million per year, with 94 corporate level and executive positions among those that were cut as well as cuts to administrative costs and exploration activities, according to Bloomberg.
In quarter two of 2019, Whiting Petroleum Corporation suffered losses of 28 cents per share, due to a combination of weak natural gas liquids pricing, higher-than-expected operating costs, and disappointing oil volumes, according to Bloomberg.
Pursuant to FINRA Rules, member firms are responsible for supervising a broker's activities during the time the broker is registered with the firm. Therefore, brokerage firms across the country may be liable for investment or other losses suffered by its customers.
Erez Law represents investors in the United States for claims against brokers and brokerage firms for wrongdoing. If and have experienced investment losses, please call us at 888-840-1571 or complete our contact form for a free consultation. Erez Law is a nationally recognized law firm representing individuals, trusts, corporations and institutions in claims against brokerage firms, banks and insurance companies on a contingency fee basis.
"*" indicates required fields