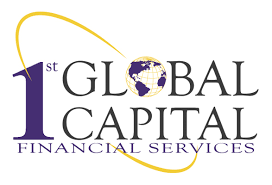 Erez Law is currently investigating brokers and brokerage firms around the country who recommended their clients invest in 1st Global Capital and 1st West Capital, affiliated small business lenders in Hallandale, Florida. It is alleged that customers across the country were offered cash advances through a network of unregistered brokers and financial advisors.
The two companies provide small businesses with unsecured, short-term commercial financing, averaging 9 months and at a yield of 10%, and memorialized by promissory notes. The companies provide quick, small business loans of up to $500,000 and serve a variety of business sectors, including automotive, e-commerce, events, franchise, hospitality, restaurant and transportation. The promissory notes were marketed as safe, short term, fixed income investments that could generate above average rates of returns for investors.
1st Global Capital (also known as 1st Global Capital Financial Services) and 1st West Capital filed for bankruptcy in July 2018 following a Securities and Exchange Commission (SEC) investigation into an alleged $283 million loan fraud. Investors are classified as creditors and will not receive a distribution of any assets unless approved by the bankruptcy court. If distributions do occur, they will likely be cents on the dollar and take many years to come to fruition.
The SEC and the Southern District of Florida U.S. Attorney's office opened an investigation into alleged securities laws violations, including the offer and sale of unregistered securities, the sale of securities by unregistered brokers, and by the commission of fraud in connection with the offer, purchase and sale of securities. The SEC is investigating whether the loans sold to retail investors required registration and whether the loans were sold to investors through unregistered brokers.
The United States Attorney opened a parallel investigation into the business practices of 1st Global Capital and 1st West Capital.
Pursuant to FINRA Rules, member firms are responsible for supervising a broker's activities during the time the broker is registered with the firm. Therefore, brokers and brokerage firms across the country may be liable for investment or other losses suffered by its customers.
Erez Law represents investors in the United States for claims against brokers and brokerage firms for wrongdoing. If and have experienced investment losses, please call us at 888-840-1571 or complete our contact form for a free consultation. Erez Law is a nationally recognized law firm representing individuals, trusts, corporations and institutions in claims against brokerage firms, banks and insurance companies on a contingency fee basis.
"*" indicates required fields