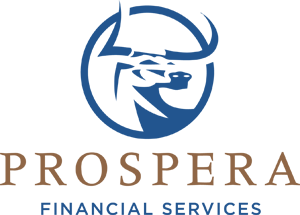 There are options for customers of former Prospera Financial Services, Inc. broker Dudley Stephens (CRD# 4119268) who suffered investment losses. Stephens was registered with the following brokerage firms:
Coastal Equities, Inc. in New York, New York (11/22/2016 – 07/23/2018)
Prospera Financial Services, Inc. in New York, New York (04/16/2014 – 10/27/2016)
Wells Fargo Advisors, Llc in New York, New York (05/03/2013 – 04/24/2014)
HSBC Securities (Usa) Inc. in New York, New York (01/11/2011 – 06/03/2013)
Stephens was terminated from Coastal Equities regarding, "Financial advisor is being reviewed for suspicious letters of authorization concerning third party wires."
In December 2018, FINRA barred Stephens after he failed to request termination of his suspension within three months of the date of the Notice of Suspension; therefore, he is automatically barred from association with any FINRA member in all capacities.
In June 2014, FINRA suspended Stephens for 10 business days and sanctioned him to a $5,000 fine after he consented to the sanctions and to the entry of findings that he improperly removed confidential and proprietary information from his member firm. According to FINRA, the findings stated that Stephens printed a spreadsheet containing, inter alia, customer names, account numbers, social security numbers, addresses and other information for firm customers.
Stephens has been the subject of four customer complaints between 2004 and 2019, one of which was denied, according to his CRD report:
February 2019. "The [REDACTED] allege Stephens' conduct included making unauthorized trades, trading their accounts excessively and recommending unsuitable investments." The customer is seeking $500,000 in damages and the case is currently pending.
December 2018. "[REDACTED] believes that excessive and unauthorized commissions were charged of approximately $50k per year for 2.5 years in her advisory account. [REDACTED] also believes that the $100k she invested in an unauthorized PST through this RR is a sham and a total loss of her investment." The customer sought $250,000 in damages and the case was settled for $41,250.
November 2004. "Client claims churning, unsuitable investments, unauthorized trading, and negligence on the reg rep." The customer sought $27,358 in damages and the case was settled for
$15,000.
Pursuant to FINRA Rules, member firms are responsible for supervising a broker's activities during the time the broker is registered with the firm. Therefore, Prospera Financial Services, Inc. may be liable for investment or other losses suffered by Stephens' customers.
Erez Law represents investors in the United States for claims against brokers and brokerage firms for wrongdoing. If and have experienced investment losses, please call us at 888-840-1571 or complete our contact form for a free consultation. Erez Law is a nationally recognized law firm representing individuals, trusts, corporations and institutions in claims against brokerage firms, banks and insurance companies on a contingency fee basis.
"*" indicates required fields