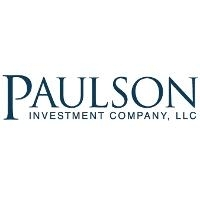 Erez Law is interested in speaking with investors who may have suffered losses due to investments with former Paulson Investment Company LLC financial advisor Ahmed Gheith (CRD# 5783951) who is alleged to engage in selling away private investments from his former employer. Gheith was registered with the following brokerage firms during the past few years:
Paulson Investment Company LLC in New York, Ny (Jan. 2014-August 2017)
Aegis Capital Corp. in New York, New York (March-October 2013)
Cabot Lodge Securities LLC in New York, New York (2012-2013)
Joseph Gunnar & Co. LLC in New York, New York (2010-2011)
Gheith was terminated from Paulson Investment Company, LLC regarding, "Terminated subsequent to discovery of violations of firm WSPs, failure to provide honest answers on annual questionnaires, violations of FINRA Rule 3280, and due to initiation of customer arbitration alleging fraud, negligence, and unjust enrichment."
In May 2018, FINRA suspended Gheith for 12 months and sanctioned him to $10,000 in civil and administrative penalties and fines as well as $31,055 in disgorgement after he consented to the sanctions and to the entry of findings that he received compensation for his participation in private securities transactions without providing notice or receiving approval from Paulson Investment Company, LLC. Paulson Investment Company, LLC hired Gheith to work with two other registered representatives, and those brokers informed Gheith about a private offering related to a real estate development in Belize, the Belize Infrastructure Fund 1, LLC. The unnamed representatives Gheith to refer to them any customers that he believed might be interested in the investment.
According to the FINRA complaint, the investment was described as a short-term note meant to raise money for the development of an airport (the Private Offering). The investment was a private offering and was not approved by his firm, and constituted as selling away from his member firm. Gheith informed four customers about the private offering and solicited an agreement to speak with the two registered representatives about investing in the Offering. The customers invested a total of $3.5 million, and Gheith was paid $93,165 for his role in referring the customers. The two registered representatives were also compensated for their role in the Private Offering.
Gheith has been the subject of one customer complaint, according to his CRD report:
April 2017. "Customer alleges fraud, negligent misrepresentations, negligence, and unjust enrichment." The customer is seeking $1,000,000 in damages and the case is currently pending.
Pursuant to FINRA Rules, member firms are responsible for supervising a broker's activities during the time the broker is registered with the firm. Therefore, Paulson Investment Company LLC may be liable for investment or other losses suffered by Gheith's customers.
Erez Law represents investors in the United States for claims against brokers and brokerage firms for wrongdoing. If and have experienced investment losses, please call us at 888-840-1571 or complete our contact form for a free consultation. Erez Law is a nationally recognized law firm representing individuals, trusts, corporations and institutions in claims against brokerage firms, banks and insurance companies on a contingency fee basis.
"*" indicates required fields