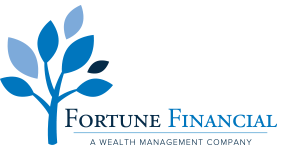 There are options for customers of former Fortune Financial Services, Inc. financial advisor Michael Giokas (CRD# 1398674) who suffered investment losses. Giokas has been registered with Fortune Financial Services, Inc. in Clarence, New York from 2013 to October 2017.
Giokas was barred from FINRA in March 2018 after he consented to the sanction and to the entry of findings that he refused to provide certain information and documents requested by FINRA in connection with an amended Form U5 filed by his member firm, which stated that he had been charged with one count of felony fraud.
In October 2017, Giokas was arrested and charged with fraud regarding allegations that he stole $200,000 from a customer and used the money for personal expenses.
Giokas has been the subject of six customer complaints between 2000 and 2018, one of which was denied and one was closed without action, according to his CRD report. Recent complaints include:
March 2018. "Unsuitability, Common Law Fraud, Breach of Contract, Negligent Supervision, Breach of Fiduciary Duty." The customer is seeking $319,939 in damages and the case is currently pending.
November 2017. "Misrepresentation & Omissions; Breach of Fiduciary Duty; Violation of NASD rules; Negligence; Failure to Supervise. In 2015 [Redacted], a long time Giokas Wealth Advisors client, purchased a VA from Giokas. Fortune Financial reviewed and approved the sale as suitable. The client engaged Giokas Wealth Advisors, an unaffiliated RIA, to manage the sub account using an active management strategy. The client lost market value while at the same time paying management fees. The strategy and fees were disclosed in the RIA documentation. Fees were paid to Giokas Wealth Advisors." The customer is seeking $332,826 in damages and the case is currently pending.
Pursuant to FINRA Rules, member firms are responsible for supervising a broker's activities during the time the broker is registered with the firm. Therefore, Fortune Financial Services, Inc. may be liable for investment or other losses suffered by Giokas' customers.
Erez Law represents investors in the United States for claims against brokers and brokerage firms for wrongdoing. If and have experienced investment losses, please call us at 888-840-1571 or complete our contact form for a free consultation. Erez Law is a nationally recognized law firm representing individuals, trusts, corporations and institutions in claims against brokerage firms, banks and insurance companies on a contingency fee basis.
"*" indicates required fields