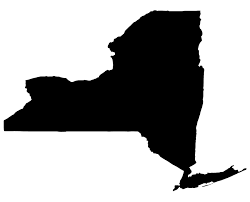 Erez Law is interested in speaking with investors who may have suffered losses due to investments with former Sisk Investment Services, Inc. financial advisor Matthew Eckstein (CRD# 2997245) regarding undocumented investments. Eckstein was with Sisk Investment Services, Inc. in Syosset, New York from 2015 to June 2018.
In April 2018, FINRA named Eckstein in a complaint alleging that he sold more than $1.3 million of "investments" that were neither described in any written materials nor memorialized in a note or other agreement. According to the complaint, Eckstein was involved in an investment scheme run by a close friend of his in which he recommended these undocumented investments to at least four customers, some of which were elderly, conservative investors, without disclosing to them that he did not have a reasonable basis for making such recommendations and that he knew or was reckless in not knowing that the issuer lacked the ability to repay its obligations to these investors. Additionally, Eckstein failed to inform his clients that he could access the funds the investors were purportedly investing and that he received more than $100,000 from his long-time friend and CEO of the issuer. Additionally, the complaint alleges that Eckstein participated in private securities transactions (selling away) away from his member firm when his customer made these investments.
In September 2017, FINRA barred Eckstein after he failed to respond to FINRA request for information.
Eckstein has been the subject of one customer complaint, according to his CRD report:
February 2018. "Two customers have filed a FINRA arbitration claim alleging claims against Mr. Eckstein for unsuitability, misrepresentation, negligence, breach of fiduciary duty and violation of Florida securities and consumer protection statutes. As of the date hereof, Mr. Eckstein has not appeared in the arbitration. Gould, Ambroson & Associates, Ltd. has denied any liability to claimants. Date of alleged activity is July 2015." The customer is seeking $252,500 in damages and the case is currently pending.
Pursuant to FINRA Rules, member firms are responsible for supervising a broker's activities during the time the broker is registered with the firm. Therefore, Sisk Investment Services, Inc. may be liable for investment or other losses suffered by Eckstein's customers.
Erez Law represents investors in the United States for claims against brokers and brokerage firms for wrongdoing. If and have experienced investment losses, please call us at 888-840-1571 or complete our contact form for a free consultation. Erez Law is a nationally recognized law firm representing individuals, trusts, corporations and institutions in claims against brokerage firms, banks and insurance companies on a contingency fee basis.
"*" indicates required fields