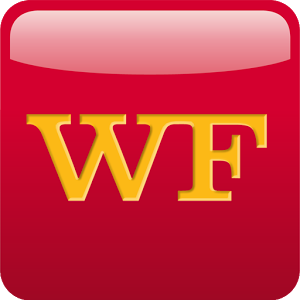 In February 2020, the Securities and Exchange Commission (SEC) ordered Wells Fargo Clearing Services and Wells Fargo Advisors Financial Network to pay $35 million for harm to investors, related to charges that Wells Fargo failed to reasonably supervise investment advisers and registered representatives who recommended single-inverse exchange-traded funds (EFTs) investments to investors to ensure the suitability of those investments.
The charges were regarding Wells Fargo's lack of adequate compliance policies and procedures with respect to the suitability of those recommendations. The SEC order found that Wells Fargo did not adopt "written compliance policies and procedures reasonably designed to prevent unsuitable recommendations of single-inverse ETFs, and failed adequately to implement its existing written policies and procedures."
Single-inverse ETFs that are held for longer than a day, particularly in volatile markets, may cause investors to experience large and unexpected losses, according to the SEC. The SEC found that, "Wells Fargo investment advisers and registered representatives made unsuitable recommendations to certain clients to buy and hold single-inverse ETFs for months or years. According to the order, a number of these clients were senior citizens and retirees who had limited incomes and net worth, and conservative or moderate risk tolerances."
According to the SEC's order, "from April 2012 through September 2019, Wells Fargo's policies and procedures were not reasonably designed to prevent and detect unsuitable recommendations of single-inverse ETFs. Further, Wells Fargo failed adequately to supervise its employees' recommendations regarding single-inverse ETFs, and did not adequately train them concerning those products. The order finds that some Wells Fargo brokers and advisers did not fully understand the risk of losses these complex products posed when held long term."
Unfortunately for the investors, the SEC found that Wells Fargo employees recommended these complex ETFs to investors who did not understand the inherent risks of their investments.
Pursuant to FINRA Rules, member firms are responsible for supervising a broker's activities during the time the broker is registered with the firm. Therefore, Wells Fargo may be liable for investment or other losses suffered by its customers.
Erez Law represents investors in the United States for claims against brokers and brokerage firms for wrongdoing. If and have experienced investment losses, please call us at 888-840-1571 or complete our contact form for a free consultation. Erez Law is a nationally recognized law firm representing individuals, trusts, corporations and institutions in claims against brokerage firms, banks and insurance companies on a contingency fee basis.
"*" indicates required fields