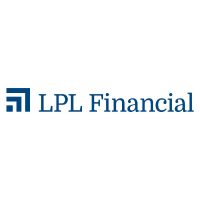 Erez Law is currently investigating former LPL Financial LLC financial advisor Thomas Andrews (CRD# 4587953) regarding defrauding clients by recommending they invest in fictitious investments. Andrews was registered with LPL Financial LLC in Salt Lake City, Utah from 2005 to 2015, when he was discharged regarding, "Representative terminated after firm received allegations of misappropriation of client funds."
In April 2017, the U.S. Securities and Exchange Commission (SEC) charged Andrews with defrauding 23 investors between 2010 and the fall of 2015 by convincing them to liquidate other investments and invest in "the Jackson Trust" and "the Lincoln." According to the SEC complaint, "Andrews allegedly told investors that the "Jackson Trust" was guaranteed and had an annual return of 6% to 8.5%. He also allegedly claimed that the "Lincoln" investments would generate a return equal to 5% or the quarterly S&P index return, whichever was greater. The complaint alleges that the investments were fictitious and Andrews used the investors' funds to pay his personal expenses." Additionally, Andrews' full-time personal assistant Christiansen was allegedly part of the scheme and helped Andrews to mail false account statements and pretended to be a "Jackson Trust" supervisor during calls to investors. It is alleged that Andrews misappropriated $8.38 million from investors and paid his assistant Christiansen $1 million of that money. Andrews is currently serving time in federal prison.
In May 2016, Andrews pled guilty to felony securities fraud and felony mail fraud.
In February 2016, FINRA barred Andrews from acting as a broker or otherwise associating with firms that sell securities to the public after he failed to respond to FINRA request for information.
Andrews has been the subject of three customer complaints between 2015 and 2016, according to his CRD report:
October 2016. "Claimants (44 individuals and entities) allege that former financial advisor mismanaged their investments and stole investment funds from them in an amount over $10,000,000, churned their accounts, borrowed money from them, guaranteed their investments, and later advised them to prematurely liquidate annuity contracts and retirement accounts, and to invest those monies into purported annuity contracts which did not actually exist. Activities appear to have occurred between 2006 and 2015. Claimants assert claims for failure to supervise, negligence, breach of fiduciary duty, violation of state securities laws, violation of finra rules, and selling away." The customers are seeking $10,504,799 in damages.
January 2016. "Customers allege selling away."
November 2015. "Plaintiffs, who were customers of Andrews (not all of whom were firm customers) allege that he engaged in mismanagement of investments, unauthorized borrowing, misuse and potential misappropriation of their monies, and abuse of trust between 2011 and 2015. Plaintiffs allege that Andrews formed fictitious trusts and provided application materials to those individuals for annuity products. Plaintiffs next provided monies made payable to these trusts, and those monies were deposited monies into those trusts, rather than the actual annuity products. Plaintiffs allege that they received purported statements from annuity companies which reflected their investments, but have learned that those annuity investment statements were 'Forged' and that their monies had not been invested with the annuity companies as they understood. Plaintiffs allege that Andrews lost of absconded with their monies, estimated to be in excess of $8 million. Plaintiffs assert claims for breach of fiduciary duty, failure to give competent investment advice, mismanagement of investments, negligence and gross negligence, misappropriation, fraud, negligent misrepresentation, breach of contract, fraudulent transfer, and violation of securities laws. Plaintiffs allege losses of monies they provided to Andrews as well as adverse tax consequences." The customers are seeking $8 million in damages and the case is currently pending.
Pursuant to FINRA Rules, member firms are responsible for supervising a broker's activities during the time the broker is registered with the firm. Therefore, LPL Financial LLC may be liable for investment or other losses suffered by Andrews' customers.
Erez Law represents investors in the United States for claims against former LPL Financial LLC financial advisor Thomas Andrews, who is alleged to defraud clients by recommending they invest in fictitious investments. If you were a client of former LPL Financial LLC or another firm, and have experienced investment losses, please call us at 888-840-1571 or complete our contact form for a free consultation. Erez Law is a nationally recognized law firm representing individuals, trusts, corporations and institutions in claims against brokerage firms, banks and insurance companies on a contingency fee basis.
"*" indicates required fields