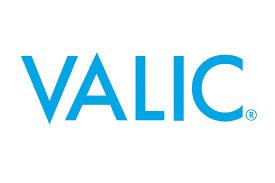 In January 2021, FINRA sanctioned VALIC Financial Advisors, Inc. to pay a $350,000 fine. FINRA found that between January 2017 and October 2018, VALIC Financial Advisors, Inc. failed to establish a reasonably designed system and written supervisory procedures for the surveillance of rates of variable annuity exchanges and for corrective action in the case of inappropriate exchanges.
Variable annuities are complex products that allow customers to choose among a variety of contract features and options. Variable annuities can cause confusion for customers, including when customers exchange one variable annuity for another. Firms are required to "implement surveillance procedures to determine if any of the member's associated persons have rates of effecting deferred variable annuity exchanges that raise for review whether such rates of exchanges evidence conduct inconsistent with the applicable provisions of this Rule, other applicable FINRA rules, or the federal securities laws ('inappropriate exchanges')."
FINRA found that VALIC Financial Advisors, Inc. failed to "establish a reasonably designed system and supervisory procedures for the review of transactions where a registered representative recommended that a customer invest additional funds into an existing VA, in violation of FINRA Rules 3110 and 2010. Finally, VFA failed to timely report statistical and summary information for 174 written customer complaints received by the firm between June 26, 2017 and March 20, 2018."
During this period, VALIC Financial Advisors, Inc. had more than 26,000 variable annuity exchanges. VALIC Financial Advisors, Inc. had written procedures stating that the firm would monitor variable annuity transactions for inappropriate rates of variable annuity exchanges, but the surveillance procedures were not reasonably designed.
Pursuant to FINRA Rules, member firms are responsible for supervising a broker's activities during the time the broker is registered with the firm. Therefore, VALIC Financial Advisors, Inc. may be liable for investment or other losses suffered by its customers.
Erez Law represents investors in the United States for claims against brokers and brokerage firms for wrongdoing. If you have experienced investment losses, please call us at 888-840-1571 or complete our contact form for a free consultation. Erez Law is a nationally recognized law firm representing individuals, trusts, corporations and institutions in claims against brokerage firms, banks and insurance companies on a contingency fee basis.
"*" indicates required fields