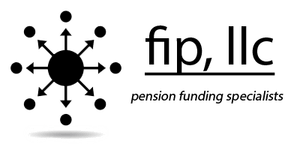 Erez Law is currently investigating former SagePoint Financial, Inc. broker Troy Baily (CRD# 4458930) regarding Future Income Payments, LLC (FIP LLC) investment losses. Baily was registered with SagePoint Financial, Inc. in Omaha, Nebraska from 2016 to 2018 and from April to September 2014. Previously, Baily was registered with Axa Advisors, LLC in Omaha, Nebraska from 2012 to 2014.
FIPs are investments that are primarily sold as a growth and income investment tool by insurance agents or independent marketing organizations. FIPs are used to supplement income, grow assets, and fund other insurance products. FIPs are structured cash flow products related to pensions, where the investor pays a lump sum in exchange for the right to collect that person's pension and sometimes disability plans or benefit programs on their behalf. The seller would forward the pension payments to FIP, and then FIP would forward to the investor minus any fees owed to FIP. If the person lives long enough, the investor can see a profit. However, for many investors, the person whom they purchased the pension/disability plan does not live long enough to receive a profit. In many instances, the pensioner continues to collect benefits as well as the upfront lump sum and makes claims that the agreement with the investor was invalid. FIP LLC already collected the fees, and the investor doesn't see those recurring payments.
It is alleged that FIP LCC issued loans without a license and disguised the loans as sales agreements. It is believed that most investors will lose their entire investment. FIP has been subject to regulatory action in California, Colorado, Indiana, Iowa, Massachusetts, New York, North Carolina, Pennsylvania, Virginia, and Washington.
In October 2020, FINRA sanctioned Baily to a $5,000 civil and administrative penalty and fine and suspended him for six months after he consented to the sanctions and to the entry of findings that he engaged in undisclosed and unapproved private securities transactions. According to the FINRA findings, Baily solicited investors to purchase securities in Future Income Payments, LLC (FIP).
According to FINRA, "FIP represented itself as a structured cash flow investment, claiming to purchase pensions at a discount from pensioners and then selling a portion of those pensions as a pension stream to investors. FIP generally promised investors a 7% to 8% rate of return on their investment. Baily sold $210,000 in FIP purchase agreements to four investors, including three who were customers of his member firm. Baily received a total of $8,900 in commissions in connection with these transactions. Respondent did not provide written notice to his firm prior to participating in the transactions involving FIP, nor did he obtain written approval from the firm. FIP ceased business, owing nearly $300 million in unpaid investor payments. In an indictment, the United States charged FIP and its owner with conspiracy to engage in mail and wire fraud related to FIP's operations."
Baily has been the subject of two customer complaints between 2008 and 2019, one of which was denied, according to his CRD report:
August 2019. "Improper recommendation of structured cash flow products in 2017 and 2018." The customer is seeking $135,000 in damages and the case is currently pending.
Pursuant to FINRA Rules, member firms are responsible for supervising a broker's activities during the time the broker is registered with the firm. Therefore, Sagepoint Financial, Inc. may be liable for investment or other losses suffered by Baily's customers.
Erez Law represents investors in the United States for claims against brokers and brokerage firms for wrongdoing. If and have experienced investment losses, please call us at 888-840-1571 or complete our contact form for a free consultation. Erez Law is a nationally recognized law firm representing individuals, trusts, corporations and institutions in claims against brokerage firms, banks and insurance companies on a contingency fee basis.
"*" indicates required fields