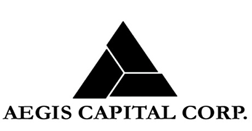 There are options for clients of Aegis Capital Corp. broker Todd Ellentuck (CRD# 1321452) who suffered investment losses. Ellentuck has been registered with Aegis Capital Corp. in Morristown, New Jersey from 2016 to 2018. Previously, Ellentuck was registered with UBS Financial Services Inc. in Florham Park, New Jersey from 2012 to 2016, when he was terminated regarding, "FA was discharged after allegations were raised that FA (i) violated firm order entry policy by failing to enter trades immediately upon receipt; (ii) accepted certain orders from non-customers absent prior trading authorization; and (iii) in certain cases, received both fees and commissions/sales credits in connection with transactions in the same securities."
Ellentuck has been the subject of three customer complaints between 2007 and 2020, one of which was denied, according to his CRD report:
July 2020. "Time Frame: August 2017 – November 2018. Claimants allege negligence, breach of fiduciary duty, breach of contract, common law fraud." The customer is seeking $420,000 in damages and the case is currently pending. The complaint took place while Ellentuck was registered with Aegis Capital Corp. and was regarding private placements.
July 2017. "Time Frame: unspecified Claimant alleges failure to adequately disclose risks of investments, excessive fees and commissions, poor investment recommendations and unauthorized trading." The customer sought $750,000 in damages and the case was settled for $90,000. The complaint was regarding corporate debt, structured products, Puerto Rico bonds, and master limited partnerships (MLPs) and took place while Ellentuck was registered with UBS Financial Services Inc.
Pursuant to FINRA Rules, member firms are responsible for supervising a broker's activities during the time the broker is registered with the firm. Therefore, Aegis Capital Corp. may be liable for investment or other losses suffered by Ellentuck's customers.
Erez Law represents investors in the United States for claims against brokers and brokerage firms for wrongdoing. If you have experienced investment losses, please call us at 888-840-1571 or complete our contact form for a free consultation. Erez Law is a nationally recognized law firm representing individuals, trusts, corporations and institutions in claims against brokerage firms, banks and insurance companies on a contingency fee basis.
"*" indicates required fields