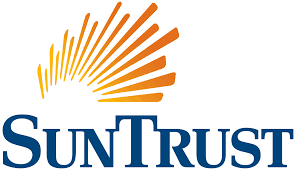 In May 2020, FINRA fined SunTrust Investment Services $634,000, which included a $50,000 fine and $584,466 in restitution to customers, following settled charges that the firm failed to properly supervise brokers who recommended their clients hold non-traditional exchange-traded funds (ETFs) for long periods of time, which can quickly lose value in volatile markets.
According to FINRA, from January 2015 until January 2018, SunTrust failed to establish, maintain, and enforce a supervisory system, including written supervisory procedures. SunTrust did not have policies in place to alert the broker-dealer to unsuitable sales of complex ETFs that are tied to an underlying index or its inverse. SunTrust's supervisory failures resulted in losses of $584,466 in 95 customer accounts. FINRA found that 30 customer accounts held ETFs for an average of 1,136 days, while 57 other customer accounts saw losses on investments held for 90 days.
Non-traditional ETFs are designed to, "return a multiple of an underlying index or benchmark, the inverse of that benchmark, or both, over only the course of one trading session—usually a single day. Non-traditional ETFs also typically rebalance their portfolios on a daily basis, thus non-traditional ETFs held over longer periods of time than a day "can differ significantly from the performance… of their underlying index or benchmark during the same period." The risks of these investments are further compounded in volatile markets.
Pursuant to FINRA Rules, member firms are responsible for supervising a broker's activities during the time the broker is registered with the firm. Therefore, Suntrust Investment Services may be liable for investment or other losses suffered by its customers.
Erez Law represents investors in the United States for claims against brokers and brokerage firms for wrongdoing. If and have experienced investment losses, please call us at 888-840-1571 or complete our contact form for a free consultation. Erez Law is a nationally recognized law firm representing individuals, trusts, corporations and institutions in claims against brokerage firms, banks and insurance companies on a contingency fee basis.
"*" indicates required fields