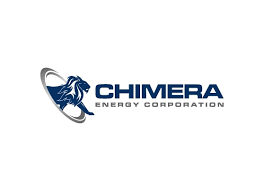 Erez Law is currently investigating financial advisors across the country who recommended investments in Chimera Energy Corp., a former Houston, Texas-based company that supplied equipment and components that used in the exploration and production of oil and gas.
In August 2014, the Securities and Exchange Commission brought charges against the penny stock company and four individuals connected to a pump-and-dump scheme that misled investors to believe the company was on the brink of developing revolutionary technology to enable environmentally friendly oil-and-gas production. The company published false and misleading information to fraudulently inflate the price of the stock, and then financial advisors sold the stock to investors at the inflated price. The SEC alleges that Andrew I. Farmer orchestrated the scheme by creating Chimera Energy Corp. as a shell company, in which he secretly obtained control of all shares issued in an initial public offering (IPO) in late 2011, and launched an aggressive promotional campaign midway through 2012 to hype the stock to investors. During this time, Chimera Energy issued about three dozen false press releases about its licensing and development of technology to extract shale oil without the negatively perceived environmental impact of fracking, also known as hydraulic fracturing.
Farmer dumped more than 6 million shares on the public market for illicit profits of more than $4.5 million. The SEC suspended stock trading in 2012 and prevented Farmer from dumping additional shares into the market. The SEC's complaint also charges Charles E. Grob Jr. and Baldemar Rios, who both acted as figurehead CEOs, who "approved the misleading press releases and operated Chimera Energy at the minimum level necessary to lend the company a veneer of legitimacy while concealing Farmer's involvement altogether. The SEC's complaint also charges Carolyn Austin with helping Farmer profit from his scheme by dumping shares of Chimera Energy stock in the midst of the promotional efforts." The SEC's complaint charges Chimera Energy, Farmer, Grob, Rios, and Austin with securities fraud, registration violations, and reporting violations.
In July 2017, a federal grand jury indicted six individuals with a second superseding indictment for their role in the Chimera Energy Corp pump-and-dump fraud and a broader securities fraud conspiracy that involved stock of at least 12 different companies between 2011 and 2017, which is estimated to exceed losses of $25 million. According to a statement by the U.S. Attorney's Office, Southern District of Texas, the new indictment expands on the original charges which alleged a $6 million scheme involving one stock. The second superseding indictment alleges 12 stocks and more than $25 million. The following individuals have been indicted related to this scheme:
Andrew Ian Farmer
Thomas Galen Massey (pled guilty to his role, sentencing June 2018)
Baldemar Rios
Eddie Douglas Austin Jr.
Carolyn Price Austin
Charles Earl Grob Jr.
John David Brotherton
Scott Russell Sieck
Pursuant to FINRA Rules, member firms are responsible for supervising a broker's activities during the time the broker is registered with the firm. Therefore, brokerage firms across the country may be liable for investment or other losses suffered as a result of investments in Chimera Energy Corp.
Erez Law represents investors in the United States for claims related to losses sustained from investments in Chimera Energy Corp. If you have experienced investment losses, please call us at 888-840-1571 or complete our contact form for a free consultation. Erez Law is a nationally recognized law firm representing individuals, trusts, corporations and institutions in claims against brokerage firms, banks and insurance companies on a contingency fee basis.
"*" indicates required fields