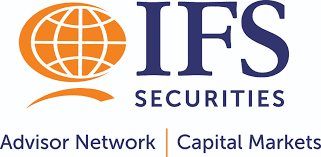 Erez Law is currently investigating former IFS Securities broker Steven Schisler (CRD# 2367961) regarding unsuitable investment recommendations. Schisler was registered with IFS Securities in Grassvalley, California from 2012 to 2019.
In April 2021, FINRA named Schisler a respondent in a complaint alleging that he made an unsuitable recommendation to two elderly, married customers. According to Schisler's BrokerCheck, the FINRA complaint alleges that he persuaded the married customers to invest $300,000 in a promissory note to finance a commercial property, which was limited to accredited investors, which the married customers were not. FINRA alleged that
Schisler did not perform the diligence necessary to provide him with a reasonable basis to recommend the investment to the customers. The FINRA complaint also alleges that Schisler participated in the private securities transaction with the married customers without providing the required notice to and written approval from IFS Securities. Schisler received a  $9,500 finder's fee from the issuer in connection with the transaction. FINRA also found that Schisler provided false and misleading testimonies to FINRA.
Additionally, according to FINRA, "the complaint alleges that Schisler solicited an elderly, retired customer to lend him $50,000 in the form of a promissory note that was secured by mortgaged property on the verge of default. Schisler defaulted on the mortgage a few days after he issued the note to the retired customer and he subsequently lost the property through foreclosure. Schisler failed to disclose both the default and subsequent foreclosure to the retired customer and then failed to repay her the principal amount and the accrued interest for more than six years after the note matured. After years of unjustified delays, and still owing most of the original principal, Schisler finally repaid the retired customer."
In March 2017, Eldena Cross filed a civil complaint alleging, "Failure to return Trust Assets, conversion, breach of fiduciary duty, money had and received."
Schisler has been the subject of one customer complaint in 2004 that was denied, according to his CRD report.
Pursuant to FINRA Rules, member firms are responsible for supervising a broker's activities during the time the broker is registered with the firm. Therefore, IFS Securities may be liable for investment or other losses suffered by Schisler's customers.
Erez Law represents investors in the United States for claims against brokers and brokerage firms for wrongdoing. If you have experienced investment losses, please call us at 888-840-1571 or complete our contact form for a free consultation. Erez Law is a nationally recognized law firm representing individuals, trusts, corporations and institutions in claims against brokerage firms, banks and insurance companies on a contingency fee basis.
"*" indicates required fields