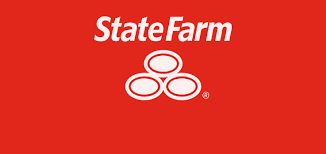 Erez Law is currently investigating former State Farm VP Management Corp. broker Steven Gary (CRD# 3006884) regarding insurance losses. Gary was registered with State Farm VP Management Corp. in Fort Worth, Texas from 1997 to 2018.
In April 2020, FINRA sanctioned Gary to a $12,500 civil and administrative penalty and fine and suspense him for one year after he, "consented to the sanctions and to the entry of findings that he forged the signature endorsements of his parents on checks totaling $332,650 that represented loans on their life insurance policies. The findings stated that Gary was the insurance agent responsible for his parents' life insurance policies. With his parents' consent, Gary processed requests to borrow funds from his parents' life insurance policies. Gary issued loan disbursement checks that were made payable to his parents and endorsed the checks by signing his parents' names on the back. Gary then deposited the checks into his personal bank account. The findings also stated that Gary provided falsified and backdated power of attorney forms for his parents and wife to his insurance company employer during an investigation into his forgery. In connection with its investigation, the company asked Gary whether his parents or wife had given him power of attorney over their finances. In response to the company's request, Gary provided it with falsified power of attorney forms for his parents and wife, which he created. Gary also arranged for employees in his office to sign witness certifications that falsely attested to the fact that the power of attorney forms had been executed on the dates provided. The falsified power of attorney forms for Gary's parents and wife purported to give him power of attorney over their financial affairs, including the authority to negotiate and endorse checks. Gary had a genuine power of attorney for his wife but did not provide the company with this until after it discovered that he had provided a falsified form. Gary did not have power of attorney for either of his parents. The findings also included that Gary impersonated his father during calls with the bank affiliated with the company. During the calls, Gary misrepresented that he was his father in order to request monetary transfers from his father's bank account to Gary's bank account. Gary engaged in this conduct with his father's knowledge and consent."
Gary has been the subject of one customer complaint, according to his CRD report:
June 2020. "As a direct result of the Defendants' wrongful conduct (fraud, theft, misconduct), the plaintiff's estimated to exceed $5,000,000.00, with interest on all amounts due." The customer is seeking $5 million in damages and the case is currently pending. The complaint ws regarding insurance.
Pursuant to FINRA Rules, member firms are responsible for supervising a broker's activities during the time the broker is registered with the firm. Therefore, State Farm VP Management Corp. may be liable for investment or other losses suffered by Gary's customers.
Erez Law represents investors in the United States for claims against brokers and brokerage firms for wrongdoing. If and have experienced investment losses, please call us at 888-840-1571 or complete our contact form for a free consultation. Erez Law is a nationally recognized law firm representing individuals, trusts, corporations and institutions in claims against brokerage firms, banks and insurance companies on a contingency fee basis.
"*" indicates required fields