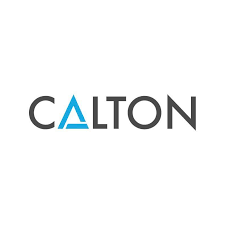 Erez Law recently filed a FINRA arbitration against Shawn Spellacy (CRD #2275119), who has been a registered representative of Calton & Associates, Inc. in Fair Oaks, California, since 1999.
The Erez Law client, who was a retired former small business owner, alleges the following in the newly filed FINRA claim:
The client informed Shawn Spellacy that he was nearing retirement and that the funds he was investing were irreplaceable retirement savings. The client informed him that he will need to generate income from his investments in the future to help meet his expenses during retirement.  
According to the claim, the client was an unsophisticated investor and was not interested in high-risk or speculative investments or strategies. Despite the client's advanced age, lack of investment knowledge or sophistication and retirement status, he implemented reckless and unsuitable investment strategies that were not in the client's best interest that caused him unacceptable losses for which Calton & Associates, Inc. must be held responsible.  
Erez Law alleges that Calton & Associates, Inc. & Associates, Inc. charged the client a fee for his advisory services in lieu of commissions thereby rendering him an investment advisor that owed the client a fiduciary duty. It is alleged that he blatantly ignored all of his legal obligations to the client.  
It is alleged that he recommended that the client invest in high-risk and unsuitable stocks in his Calton & Associates, Inc. account, including Fastly, Carver Bancorp, Alliance One International, Tilray, Draftkings, Urbanone, Wisekey International Holdings, Sundial Growers, AMC Entertainment, Supercom, Proshares Bitcoin, and Grayscale Etherium Trust.
He also recommended that the client concentrate his account in certain high-risk stocks, which only served to further increase the risk to which he was unknowingly exposed. Fastly was a speculative and unprofitable cloud computing services provider. Fastly's stock price crashed from $94 a share to $12 a share, and the client realized significant losses. The massive and unsuitable concentration in Fastly magnified the client's losses. 
It is alleged that Shawn Spellacy also implemented high-risk and unsuitable short-term trading, which caused the client significant losses. For example, he rapidly bought and sold Advanced Micro Devices, holding the stock for as short as a single day, causing the client losses. 
According to the claim, he implemented a strategy of buying and selling AMC Entertainment Holdings stock and selling it after a few days, causing tens of thousands of dollars in a matter of days. It is alleged that he failed to obtain the client's required authorization in advance of each transaction and thereby engaged in rampant unauthorized trading. By failing to contact the client in advance of each trade, he also failed to provide the client with the required risk disclosures.  
Beginning in or about February 2020, he implemented an unsuitable leveraged strategy in the client's account. Specifically, Shawn Spellacy recommended that the client borrows in excess of $400,000 via a margin loan to invest in high-risk stocks and strategies. It is alleged that the use of margin only further exacerbated the level of risk and contributed to stunning losses caused by the investment broker. He failed to adequately disclose the use of margin in the client's account and the risks attendant to his margin strategy.  
Regrettably, as the account value was declining, the client raised his concerns to his broker and even requested to liquidate the account. He strongly recommended against selling and induced the client not to sell by assuring him that he would reimburse his losses. The client followed his broker's recommendations to his severe detriment.  
By August 2022, he had caused the client losses of more than a half-million dollars, which represented virtually all of the funds he deposited in his account.  
How to File a Claim Against Shawn Spellacy
Erez Law represents investors in the United States for claims against brokers and brokerage firms for wrongdoing. If you have experienced investment losses, please call us at 888-840-1571 or complete our contact form for a free consultation. Erez Law is a nationally recognized law firm representing individuals, trusts, corporations and institutions in claims against brokerage firms, banks and insurance companies on a contingency fee basis.
"*" indicates required fields