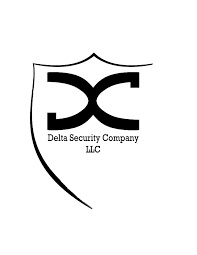 Erez Law is currently investigating Delta Securities Company, LLC broker Sean Casterline (CRD# 2212919) regarding private placements investment losses. Sean Casterline has been registered with Delta Securities Company, LLC in Maitland, Florida since 2002.
In December 2021, FINRA sanctioned Sean Casterline to pay a $5,000 civil and administrative penalty and fine as well as $116,325 in disgorgement and was suspended for 18 months regarding his participation in private securities transactions without providing prior notice to his member firm. According to FINRA, "The findings stated that when Casterline became associated with the firm, he disclosed that he had an outside business activity (OBA) as the managing director of private equity for an entity that was raising capital to develop and operate senior living facilities (the Issuer). But after joining the firm, Casterline signed agreements with the firm that prohibited him from participating in any private securities transactions while the firm was undergoing an ownership change, through which Casterline would become the indirect owner of the firm, which was pending FINRA approval. While registered through the firm and prior to FINRA's approval of the ownership change, Casterline participated in private securities transactions by soliciting investments in membership units issued by the Issuer. The membership units were securities. Casterline contacted prospective investors to notify them of the investment opportunity. Casterline then provided the private placement memorandum, subscription agreement, and other offering materials to interested investors; participated in discussions about the proposed investment with interested investors; and facilitated the sale of approximately $1.5 million of the membership units to investors. The Issuer paid Casterline $116,325 in selling compensation for his participation in the transactions. While Casterline had notified the firm that he was engaged in an OBA with the Issuer, he did not provide prior written notice to or obtain written approval from the firm to participate in the sales of the Issuer's membership units. Casterline's participation in the membership unit securities transactions was outside the regular course and scope of his employment with the firm."
Sean Casterline Customer Complaint
Sean Casterline has been the subject of one customer complaint, according to his CRD report:
August 2021. "On or about August 5, 2021, the Company and Mr. Casterline received notice that [REDACTED] had commenced an arbitration proceeding to recover losses of approximately $175,000 to have incurred from the purchase of securities issued by Tuscan Gardens Growth and Income Fund, LLC. The Company and Mr. Casterline deny any wrongdoing and intend to vigorously defend this action and pursue a counterclaim against [REDACTED] for his misappropriation of and failure to account for funds that Mr. Casterline invested with him." The customer is seeking $175,000 in damages and the case is currently pending. The complaint was regarding private placements.
Pursuant to FINRA Rules, member firms are responsible for supervising a broker's activities during the time the broker is registered with the firm. Therefore, Delta Securities Company, LLC may be liable for investment or other losses suffered by Sean Casterline's customers.
Erez Law represents investors in the United States for claims against brokers and brokerage firms for wrongdoing. If you have experienced investment losses, please call us at 888-840-1571 or complete our contact form for a free consultation. Erez Law is a nationally recognized law firm representing individuals, trusts, corporations and institutions in claims against brokerage firms, banks and insurance companies on a contingency fee basis.
"*" indicates required fields