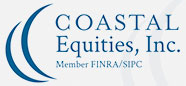 Were you the victim of former Coastal Equities, Inc. broker Scott Reed (CRD# 3007033)? Reed has been registered with First Financial Equity Corporation in Scottsdale, Arizona since April 2020. Previously, Reed was registered with Wells Fargo Clearing Services, LLC in Scottsdale, Arizona from 2016 to 2020, when he was terminated regarding, "Allegations that registered representative recommended and facilitated investment opportunities in investments sold away from and not offered by Wells Fargo Advisors." Prior to that, Reed was registered with Coastal Equities, Inc. in Wilmington, Delaware from 2015 to 2016.
In February 2021, FINRA barred Reed after he, "consented to the sanction and to the entry of findings that he participated in private securities transactions totaling at least $3.5 million without providing prior written notice to or obtaining advanced approval from his member firm. The findings stated that Reed solicited individuals, including at least two firm customers, to invest in securities issued by a software and web development company. Reed participated in these investments away from the firm by providing written materials about the company to investors, and by communicating with them orally, by email and text message about the company and encouraging them to invest. Reed also facilitated the transactions by, among other things, helping investors send or receive transfers of funds. Reed received selling compensation of $191,340 from the company for his role in soliciting and facilitating the investments. Reed also personally invested over $200,000 in the company."
In December 2020, the Arizona Corporation Commission opened an investigation alleging, "Selling away, sale of unregistered securities, fraud, failure to timely amend Form U-4."
Reed has been the subject of three customer complaints between 2010 and 2020, one of which was denied and one was closed without action, according to his CRD report:
December 2017. "The customers claim Mr. Reed recommended unsuitable investments and did not diversify their retirement portfolio." The customer is seeking $300,000 in damages and the case is currently pending. The complaint took place while Reed was registered with Coastal Equities, Inc. and was regarding equity OTC and oil and gas investments.
Pursuant to FINRA Rules, member firms are responsible for supervising a broker's activities during the time the broker is registered with the firm. Therefore, Coastal Equities, Inc. may be liable for investment or other losses suffered by Reed's customers.
Erez Law represents investors in the United States for claims against brokers and brokerage firms for wrongdoing. If you have experienced investment losses, please call us at 888-840-1571 or complete our contact form for a free consultation. Erez Law is a nationally recognized law firm representing individuals, trusts, corporations and institutions in claims against brokerage firms, banks and insurance companies on a contingency fee basis.
"*" indicates required fields