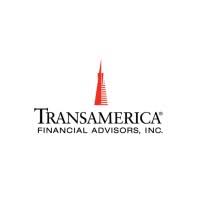 Erez Law is currently investigating former Transamerica Financial Advisors, Inc. broker Scott Fries (CRD# 2205768) regarding selling away. He was registered with Transamerica Financial Advisors, Inc. in Cincinnati, Ohio from 2014 to 2019, when he was terminated regarding, "Representative accepted funds to invest in securities products away from the firm."
In November 2019, FINRA barred Scott Fries after he failed to respond to FINRA request for information. 
In September 2020, the Securities and Exchange Commission (SEC) sanctioned him to pay disgorgement in the amount of $428,334.53. According to the SEC, between March 2014 and March 2019, he "raised at least $458,000 from at least ten investors and spent that money on personal expenses, including payments towards his mortgage, credit card bills, and payday loans." The SEC found that while he primarily recommended life insurance and annuity products, he recommended certain clients provide him with money to be used for investment purposes away from his brokerage firm, a practice which is known as selling away. According to the SEC, "To hide his fraudulent activities, Fries lied to investors about the status of their investments, created and distributed false account statements to investors purporting to show profitable investments, paid off a couple who had discovered that their account statements were fake, and subsequently lied to his employer about receiving investment funds from customers."
In March 2022, the SEC entered a final judgment against Scott Fries.
Scott Fries Customer Complaints
Scott Fries has been the subject of one customer complaint in 2020 that was denied.
Pursuant to FINRA Rules, member firms are responsible for supervising a broker's activities during the time the broker is registered with the firm. Therefore, Transamerica Financial Advisors, Inc. may be liable for investment or other losses suffered by Scott Fries' customers.
Erez Law represents investors in the United States for claims against brokers and brokerage firms for wrongdoing. If you have experienced investment losses, please call us at 888-840-1571 or complete our contact form for a free consultation. Erez Law is a nationally recognized law firm representing individuals, trusts, corporations and institutions in claims against brokerage firms, banks and insurance companies on a contingency fee basis.
"*" indicates required fields