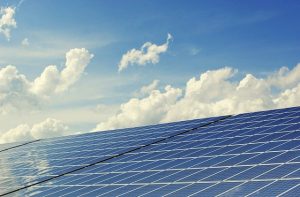 Former Securities America, Inc. broker Ronald Roach (CRD# 3216784) was barred by FINRA for his role in a Ponzi scheme that defrauded investors of about $1 billion. Roach was registered with Securities America, Inc. in Walnut Creek, California from 2009 to 2019, when he was terminated regarding, "The representative pled guilty to two felonies including one count of Conspiracy To Commit An Offense Against The United States and one count of Securities Fraud."
In November 2019, the Securities and Exchange Commission (SEC) barred Roach for his participation in a penny stock. According to Roach's BrokerCheck profile, Roach pled guilty to conspiracy to commit wire fraud.
In October 2019, Roach and Joseph Bayliss pled guilty to participating in a Ponzi scheme involving a solar energy company in Benicia, that defrauded investors of approximately $1 billion. According to the U.S. District Court for the Eastern District of California, the solar energy company manufactured mobile solar generator units (MSG), solar generators that were mounted on trailers, between 2011 and 2018. It is alleged that the company solicited investors by claiming that there were very favorable federal tax benefits associated with investments in alternative energy.
Bayliss, a general contractor and electrician who provided services to the solar energy company, pleaded guilty to conspiring with Roach and others in connection with the same scheme to defraud investors. "Bayliss admitted to preparing thousands of false reports certifying the existence and operating specifications of thousands of MSGs sold to investors. Bayliss admitted that, for at least two years, he signed many of those false reports knowing that the MSGs associated with them did not exist, and knowing investors would rely on those false reports," according to the U.S. District Court for the Eastern District of California.
According to the court findings, the company touted the versatility and environmental sustainability of the MSGs and claimed that they were used by cellphone companies to provide emergency power to cell towers in the case of a power failure. They were also claimed to be used to power lights at sporting and other events.
Roach, a certified public accountant, provided accounting and tax services to the solar energy company. According to the court findings, Roach prepared years of financial statements that falsely characterized investments to purchase MSGs as revenue earned from the rental of those MSGs. Additionally, the court found that Roach and his co-conspirators used those fraudulent financial statements to hide from investors the company's use of later investor payments to pay financial obligations the company made to earlier investors—in a classic, Ponzi-like scheme.
According to Roach's BrokerCheck profile, Roach and Bayliss each played an important role in this scheme to sell investment opportunities offered by certain solar energy companies in the business of making, leasing, and operating mobile solar generators — investments that were touted as presenting gains in the form of tax benefits, guaranteed lease payments, and the resulting profits from the operation of the Generators. According to the BrokerCheck profile, "In reality, thousands of the purportedly profitable Generators were never even manufactured, let alone put into use, and the vast majority of revenue to investors came from investor money, not from actual lease payments. Roach compiled financial statements, prepared by management, falsely reporting that the business had real and significant revenue from real leases, lent the imprimatur of his accounting firm to the bogus financials, and in some cases disseminated them directly to investors." It is alleged that Roach played an integral role in the scheme by concealing the lack of legitimate lease revenue from investors.
In October 2019, Roach was convicted of conspiracy to commit wire fraud and to violations of Section 17(a) of the Securities Act.
Pursuant to FINRA Rules, member firms are responsible for supervising a broker's activities during the time the broker is registered with the firm. Therefore, Securities America, Inc. may be liable for investment or other losses suffered by Roach's customers.
Erez Law represents investors in the United States for claims against brokers and brokerage firms for wrongdoing. If and have experienced investment losses, please call us at 888-840-1571 or complete our contact form for a free consultation. Erez Law is a nationally recognized law firm representing individuals, trusts, corporations and institutions in claims against brokerage firms, banks and insurance companies on a contingency fee basis.
"*" indicates required fields