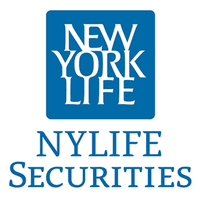 Were you the victim of former Nylife Securities LLC broker Ronald Knight (CRD# 5265446)? Knight was registered with Nylife Securities LLC in Timonium, Maryland from 2008 to 2017.
In October 2019, FINRA barred Knight after he "consented to the sanction and to the entry of findings that he converted funds from his member firm. The findings stated that Knight falsified expense reports and submitted them to his firm in order to obtain reimbursement totaling approximately $3,900 to which he was not entitled. Out of these reimbursement requests, approximately $1,100 related to expenses, such as dinners and drinks, that Knight had not personally incurred because someone other than him paid for those expenses. The remaining expenses were personal expenses, which Knight mischaracterized as business expenses in expense reports he submitted to the firm."
Knight has been the subject of two customer complaints between 2017 and 2018, according to his CRD report:
February 2018. "The customer alleged the RR borrowed approximately $133,677 from her and never paid her back." The customer sought $133,677 in damages and the case was settled for $128,351.26. This complaint was regarding insurance.
February 2017. "The customer alleged the RR forged the customer's signature on two checks totalling $14,000 and that the RR borrowed money from her and did not pay her back. The customer acknowledges she and the RR were involved in a personal relationship." The case was settled for $207,941.33. This complaint was regarding insurance.
Pursuant to FINRA Rules, member firms are responsible for supervising a broker's activities during the time the broker is registered with the firm. Therefore, Nylife Securities LLC may be liable for investment or other losses suffered by Knight's customers.
Erez Law represents investors in the United States for claims against brokers and brokerage firms for wrongdoing. If and have experienced investment losses, please call us at 888-840-1571 or complete our contact form for a free consultation. Erez Law is a nationally recognized law firm representing individuals, trusts, corporations and institutions in claims against brokerage firms, banks and insurance companies on a contingency fee basis.
"*" indicates required fields