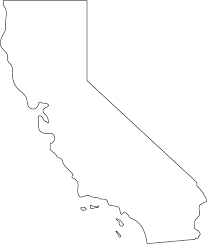 Erez Law is currently investigating Cabot Lodge Securities LLC broker Robert Tweed (CRD# 2339324) regarding fraud charges related to an investment fund, Athenian Fund, L.P. Tweed was registered with Cabot Lodge Securities LLC in San Marino, California from 2015 to December 2019. Previously, he was registered with:
Concorde Investment Services, LLC in San Marino, California from 2011 to 2015
Capwest Securities, Inc. in San Marino, California from April to August 2011
Mam Securities, LLC in Sherman Oaks, California from 2010 to 2011
Capwest Securities, Inc. in San Marino, California from 2007 to 2010
United Securities Alliance, Inc. in San Marino, California from 2005 to 2007
National Planning Corporation in El Segundo, California from 1999 to 2005
Tweed was terminated from National Planning Corporation in 2005 regarding, "Violations of NASD conduct Rule 2210," a retired rule that pertained to communication with the public.
In December 2019, Tweed was barred by FINRA, fined $50,000, and ordered to pay $5,195.72 in costs. In October 2017, the Securities and Exchange Commission (SEC) filed fraud charges against Tweed and his company, Tweed Financial Services, Inc., a California advisory firm, with misleading investors about the profitability of a fund they managed until SEC examiners discovered the fraud. According to the SEC, in 2008 Tweet and his company formed and managed an investment fund, Athenian Fund, L.P., as a "feeder" to invest in an unrelated fund. By 2010, Tweed raised more $1.7 million from 22 investors. Tweed initially invested the money in the quantitative stock trading strategy fund, but later moved the investors' money into a different fund, the Quantitative Analytics Master Fund, which was operated by a business acquaintance of Tweed's. In 2010, Tweed learned that 40% of Athenian Fund's investment in the Quantitative Analytics Master Fund had not been invested in any stock at all, but was instead tied up in a one-year loan to a third party. Tweed asked the fund manager to return all of the money that the Athenian Fund had invested in Quantitative Analytics Master Fund, but Tweed obtained only 40% that had not been loaned to the third party. Tweed then caused the Athenian Fund to invest a portion of that returned capital in a software business run by a friend of Tweed. Neither of these investments were profitable. In 2012, Tweed was informed that the promissory note held by Quantitative Analytics Master Fund was uncollectible, and the funds had been further conveyed to invest in a gold mining venture in Ghana. In 2012, Tweed also learned that the Quantitative Analytics Master Fund manager had been indicted for bank fraud. In 2013, Tweed knew that the software business had filed bankruptcy. Tweed and his company Tweed Financial Services, Inc. did not notify the Athenian Fund's investors of the change in investment strategy and the losses on those investments. Instead, Tweed and Tweed Financial Services, Inc. continued to send quarterly account statements to the Athenian Fund's investors falsely claiming flat or positive income and returns on these investments. It is also alleged that Tweed and Tweed Financial Services, Inc. concealed the fact that Athenian Fund assets were held in illiquid, unprofitable investments when it allowed some investors to receive full redemptions based on the inflated value of the Athenian Fund's assets.
In April 2017, Tweed was a respondent in a FINRA complaint alleging that he obtained more than $1.6 million from his retail customers through a false and misleading private placement memorandum he used to offer and sell interests in a pooled investment fund that he both created and controlled. The complaint alleged that Tweed drafted and circulated the private placement memorandum, which misrepresented and failed to disclose material information to investors, and 23 customers invested in the fund without the benefit of complete and accurate information, (misleading statements and misleading omissions), about the total potential fees and costs associated with the fund. It is alleged that Tweed used misleading information to solicit investors in the fund, and those investors were prevented from vetting the undisclosed person, who was engaging in bank fraud and fraudulent trading in another unrelated pooled investment program at the same time that Tweed was entrusting him with the fund's assets. According to Tweed's CRD, "In fact, just over two months after the fund offering ended, the undisclosed person abandoned the computerized quantitative trading strategy described in the PPM, exercising his undisclosed control over the fund's assets to transfer $650,000 to a third party financier, purportedly to support the importation, refining, and sale of Ghanaian gold dust in the United States. The profit promised from this investment never materialized, the $650,000 has not been repaid, and it may never be recovered by the fund's investors."
Tweed has been the subject of 11 customer complaints between 2002 and 2019, three of which were closed without action and one was withdrawn, according to his CRD report. Recent complaints are regarding:
August 2019. "Client is alleging misrepresentation and suitability relating to investment made in March of 2015." The client is seeking $1,423,796 in this pending complaint.
May 2019. "Unsuitable recommendations." The client is seeking $500,000 in this pending complaint.
May 2018. "Client is alleging poor performance relating to an investment in Vertical US Recovery Fund II. Client has also alleged misrepresentation against the offeror, Vertical US Recovery Fund II." The client is seeking $75,000 in this pending complaint.
April 2016. "Claimant Alleges Violation Of Standards Of Reasonable Basis Suitability And Just And Equitable Principles Of Trade, Fraud, Misleading Statements, Misleading Omissions Of Material Information, Breach Of Fiduciary Duty, Negligent Misrepresentation, Negligence, Breach Of Contract, And Breach Of Covenant Of Good Faith And Fair Dealing."
December 2015. "Claimant alleges breach of fiduciary duty, misrepresentations and omissions, failure to supervise, unfair and deceptive trade practices, violation of state of state and federal securities laws, and elder abuse." The case was settled for $160,000.
Pursuant to FINRA Rules, member firms are responsible for supervising a broker's activities during the time the broker is registered with the firm. Therefore, Cabot Lodge Securities LLC may be liable for investment or other losses suffered by Tweed's customers.
Erez Law represents investors in the United States for claims against brokers and brokerage firms for wrongdoing. If and have experienced investment losses, please call us at 888-840-1571 or complete our contact form for a free consultation. Erez Law is a nationally recognized law firm representing individuals, trusts, corporations and institutions in claims against brokerage firms, banks and insurance companies on a contingency fee basis.
"*" indicates required fields