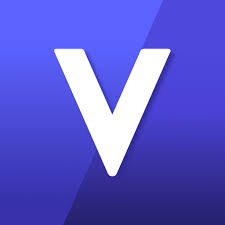 Erez Law is currently investigating broker Robert Lilien (CRD# 1337819) related to Voyager Digital Holdings, Inc. investment losses. He has been registered with Wisdomtree Securities, Inc. in New York, New York, since 2022. Previously, he was registered with Foreside Fund Services, LLC in New York, New York, from 2018 to 2022.
He faces one pending customer complaint on his CRD related to investments in Voyager Financial Products. On July 5, 2022, Voyager Digital Holdings, Inc. and two affiliated debtors filed voluntary petitions for relief under Chapter 11 of the United States Bankruptcy Code. 
In March 2023, Bloomberg reported that Voyager Digital Holdings Inc. was cleared to start repaying customers' frozen funds. It is reported that funds were frozen since 2022, when the company filed for Chapter 11 Bankruptcy and temporarily suspended all trading, deposits, withdrawals, and loyalty awards. 
Robert Lilien Customer Complaints
He has been the subject of one customer complaint, according to his CRD report:
November 2022. "Class Action allegations include violations of Securities Act Sections 5 and 12(a)(1) – Unregistered Offer and Sale of Securities, Securities Act Section 15, California Corporations Code Sections 25110, 25503, 25504 – Unregistered Offer and Sale of Securities, New Jersey Uniform Securities Law, N.J.S.A. Sections 49:3-60 and 49:3-71-D – Unregistered Offer and Sale of Securities and Unjust Enrichment whereby Defendants sold Voyager Financial Products to the Plaintiffs (and Class members) at artificially inflated prices." The case is currently pending. The complaint took place while he was registered with Voyager Digital Holdings, Inc. The complaint was regarding Voyager Earn Accounts and Voyager Tokens. 
Pursuant to FINRA Rules, member firms are responsible for supervising a broker's activities during the time the broker is registered with the firm. Therefore, Voyager Digital Holdings, Inc. may be liable for investment or other losses suffered by Robert Lilien's customers.
Erez Law represents investors in the United States for claims against brokers and brokerage firms for wrongdoing. If you have experienced investment losses, please call us at 888-840-1571 or complete our contact form for a free consultation. Erez Law is a nationally recognized law firm representing individuals, trusts, corporations and institutions in claims against brokerage firms, banks and insurance companies on a contingency fee basis.
"*" indicates required fields