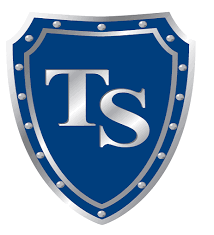 Erez Law is currently investigating former Titan Securities broker Richard Demetriou (CRD# 828433) who was barred by FINRA. Richard Demetriou is accused of unsuitable investment recommendations. Richard Demetriou was registered with Titan Securities in Addison, Texas from 2009 to 2021.
In October 2016, FINRA barred Richard Demetriou and sanctioned him to pay $337,700 in restitution. According to FINRA, Richard Demetriou "made misrepresentations to prospective investors in connection with his promotion of a Mississippi company involved in speculative real estate investments." The FINRA complaint alleges that Richard Demetriou made misrepresentations to prospective investors in sales literature regarding the company. FINRA also alleges that Richard Demetriou sent out emails to prospective investors containing information in which Richard Demetriou had no reasonable basis to believe were accurate. "Instead, without conducting any meaningful due diligence, Demetriou blindly repeated information in the emails that he had obtained from the company's representatives, including an individual who was barred from the securities industry for, among other things, securities fraud," according to FINRA. "As of the date of this complaint, the company's investment has not returned any investment funds and all investor monies appear to have been lost. The coins that purportedly collateralized the company's investment were never liquidated in order to repay investors."
FINRA further alleges: "The complaint also alleges that Demetriou participated in an undisclosed OBA. Demetriou did not provide any notice, written or otherwise, to the firm regarding his involvement with the company until its CCO asked him for a written explanation. Even then, Demetriou failed to disclose the true nature and scope of his activities related to the company, or that he served as the manager of the company for some period of time. Demetriou also failed to disclose his involvement with the company on the firm's compliance forms. By failing to disclose his activities related to the company to the firm, Demetriou also violated the firm's WSPs, which required prior written notice and approval by the firm of all OBAs. The complaint further alleges that Demetriou drafted and disseminated to firm customers consolidated financial statements and sales literature that contained inaccurate information and failed to provide a sound basis for evaluating the facts contained therein. Demetriou did not obtain principal approval or review of the sales literature and consolidated financial statements prior to use. Demetriou failed to demonstrate a sound basis for the values included on the consolidated statements and the consolidated statements did not include required disclosures. Some of Demetriou's consolidated statements also contained unclear disclosure. Demetriou never disclosed to the firm that he was preparing and disseminating consolidated financial statement to his customers. Demetriou sent promotional emails regarding the company to prospective investors that failed to provide a balanced treatment of risks and potential benefits in that the emails mitigate the inherent risks of the company's investment by presenting the numismatic coins as a feature that minimized the risk. The emails also contained statements and claims that were false, exaggerated, unwarranted or misleading. In addition, the complaint alleges that Demetriou utilized unapproved, personal email accounts to conduct securities business with the firm's customers. By utilizing unapproved personal email accounts to conduct securities business, Demetriou also violated the firm's WSPs."
Richard Demetriou Customer Complaints
Richard Demetriou has been the subject of three customer complaints between 2008 and 2021, according to his CRD report. The most recent complaints are regarding:
June 2021. "Overconcentration in REITs." The case is currently pending. 
July 2014. "Alleges unsuitable investments – 1999 thru 2007." The customer sought $2 million in damages and the case was settled for $120,000.
Pursuant to FINRA Rules, member firms are responsible for supervising a broker's activities during the time the broker is registered with the firm. Therefore, Titan Securities may be liable for investment or other losses suffered by Richard Demetriou's customers.
Erez Law represents investors in the United States for claims against brokers and brokerage firms for wrongdoing. If you have experienced investment losses, please call us at 888-840-1571 or complete our contact form for a free consultation. Erez Law is a nationally recognized law firm representing individuals, trusts, corporations and institutions in claims against brokerage firms, banks and insurance companies on a contingency fee basis.
"*" indicates required fields