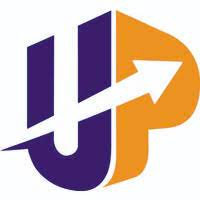 There are options for customers of United Planners' Financial Services Of America A Limited Partner broker Richard Bailey (CRD# 1260597) who suffered investment losses due to variable annuities. He has been registered with United Planners' Financial Services Of America A Limited Partner in Scottsdale, Arizona since 2017. Previously, he was registered with Wilbanks Securities, Inc. in Ada, Oklahoma from 2011 to 2017 and with Woodbury Financial Services, Inc.in Ada, Oklahoma from 1995 to 2011. He was registered with three additional firms between 1985 and 1995. In 1987, he was terminated from Chubb Securities, Corp. regarding, "the people complaining alleged that they had brought a gov. Sec mutual fund from me thinking that the principle amount invested would either not vary at all or very little. As they were paid interest through the years the principle did lose value and they complained."
In December 1987, the Oklahoma Department of Securities suspended his registration following allegations that he "made material misrepresentations in connection with the offer and sale of securities. He guaranteed a specified yield on a particular sale. He exercised discretion in customer accounts by not gaining authorization for certain transactions. He made transactions while not registered as a broker-dealer or agent. An agreement was entered whereby he would be on probation, attend school, file weekly reports, make offers of settlement and be subject to supervision."
In August 1990, the Oklahoma Department of Securities revoked the registration of Richard Bailey regarding followings that he "made material misrepresentations in connection with the offer and sale of securities. He guaranteed a specified yield on a particular sale. He exercised discretion in customer accounts by not gaining authorization for certain transactions. He made transactions while not registered as a broker-dealer or agent. An agreement was entered whereby he would be on probation, attend school, file weekly reports, make offers of settlement and be subject to supervision."
In July 1991, the National Association of Securities Dealers, Inc. suspended him and sanctioned him to pay a $5,000 fine.
Richard Bailey Customer Complaints
He has been the subject of six customer complaints between 2009 and 2022, three of which were denied, according to his CRD report. The most recent complaint was regarding: 
May 2022. "Deceived and conned." The case is currently pending. The complaint was regarding variable annuity investment losses while he was registered with 
Previous customer complaints were regarding failure to follow instructions.
Pursuant to FINRA Rules, member firms are responsible for supervising a broker's activities during the time the broker is registered with the firm. Therefore, United Planners' Financial Services Of America A Limited Partner may be liable for investment or other losses suffered by Richard Bailey's customers.
Erez Law represents investors in the United States for claims against brokers and brokerage firms for wrongdoing. If you have experienced investment losses, please call us at 888-840-1571 or complete our contact form for a free consultation. Erez Law is a nationally recognized law firm representing individuals, trusts, corporations and institutions in claims against brokerage firms, banks and insurance companies on a contingency fee basis.
"*" indicates required fields