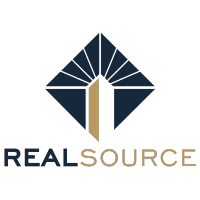 Erez Law is currently investigating brokers across the country who recommended their clients invest in RealSource Equity Services LLC. It is alleged that brokers across the country recommended their clients invest in RealSource Equity Services LLC, despite the investment not being suitable for conservative investors who are looking to preserve their income or generate income. RealSource Equity Services LLC is a risky investment for experienced investors.
According to its website, "RealSource's core competency is successful market selection, which is derived from our robust market research and outputs from our proprietary "Econometric Model." When investing in real estate, buying low and selling high is a matter of knowing where and when. That requires research. Our focus on identifying markets with sound investment fundamentals positions us to invest in the right place at the right time. Since 1989, our team has been safeguarding assets and maximizing value through strategically timed divesting. RealSource tracks 160 U.S. metros which is the foundation of our opportunistic real estate investment and development strategy that has generated over $950 million in successful shared equity acquisitions since 2002 and over $1 billion with individual investors since 1989."
Pursuant to FINRA Rules, member firms are responsible for supervising a broker's activities during the time the broker is registered with the firm. Therefore, brokerage firms across the country may be liable for investment or other losses suffered by its customers.
Erez Law represents investors in the United States for claims against brokers and brokerage firms for wrongdoing. If and have experienced investment losses, please call us at 888-840-1571 or complete our contact form for a free consultation. Erez Law is a nationally recognized law firm representing individuals, trusts, corporations and institutions in claims against brokerage firms, banks and insurance companies on a contingency fee basis.
"*" indicates required fields