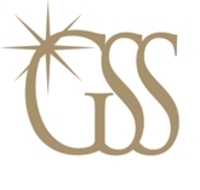 There are options for customers of former Garden State Securities, Inc. broker Raymond Pirrello Jr. (CRD# 2782019) who suffered investment losses. Pirrello was registered with Garden State Securities, Inc. in Hackensack, New Jersey from 2008 to May 2016.
In September 2019, the Securities and Exchange Commission (SEC) barred Pirrello. He was sanctioned to $21,500 in disgorgement and a civil penalty of $107,000 regarding his participation of any offering of a penny stock.
In December 2018, FINRA sanctioned Pirrello to $20,000 in civil and administrative penalties and fines suspended him for 18 months after he, "consented to the sanctions and to the entry of findings that he exchanged business related text messages, using his personal cell phone, and business related emails, using an unauthorized personal email address, to engage in firm related business with a customer at his member firm. The findings stated that the firm's WSPs did not permit the use of text messages or personal email for business communications with customers. Pirrello took no steps to retain or provide his firm with any of the text messages or emails he exchanged with the customer, all of which were deleted, causing the firm to fail to comply with its recordkeeping obligations. The findings also stated that these communications included a written complaint by the customer alleging that as a result of Pirrello's misconduct, including failure to follow the customer's instructions, the customer suffered approximately $300,000 in damages. Pirrello willfully failed to amend his Uniform Application for Securities Industry Registration or Transfer (Form U4) to disclose this customer complaint. The findings also included that when asked about his use of text messages with customers, Pirrello provided misleading on-the-record testimony to FINRA stating that he did not send text messages to his customers. FINRA found that Pirrello paid two customers in an attempt to settle the complaints made and he did not tell his firm about these complaints or his efforts to settle them. Pirrello further hid his actions from his firm by signing compliance attestations falsely attesting that he used only firm sanctioned electronic communication methods to communicate with firm customers, complied with his obligation to update his Form U4 and reported all customer complaints to the firm, and that he had not settled away any customer complaints."
In November 2016, FINRA suspended Pirrello for three months after he failed to respond to FINRA request for information.
In July 2016, the Securities and Exchange Commission (SEC) charged Pirrello with insider trading in the securities of Radiant Systems, Inc., Midas Incorporated, Inc., and Brightpoint, Inc. According to the SEC complaint, between 2011 and 2012 Pirrello illegally received a tip from an acquisition attorney about highly confidential nonpublic information about the impending acquisitions of the companies in advance of each acquisition. Pirrello then used the tip to tip a former colleague and long-time friend, who traded in the securities of each of the three companies. The acquisition attorney and Pirrello's illegal tips resulted in the long-time friend and his family realizing at least $111,000 in illicit trading profits. The long-time friend made payments to Pirrello, and Pirrello provided cash and other financial benefits to the acquisition attorney.
Pirrello has been the subject of 11 customer complaints between 2001 and 2018, two of which was closed without action and four were denied, according to his CRD report. Recent complaints are regarding:
February 2018. "Aggressive and unauthorized trading, negligence, unsuitability. Time period approx 10/2012 – 10/2016." The customer is seeking $400,000 in damages and the case is currently pending.
February 2017. "Unauthorized trading, suitability, churning, negligence." The customer sought $1 million in damages and the case was settled for $300,000.
Pursuant to FINRA Rules, member firms are responsible for supervising a broker's activities during the time the broker is registered with the firm. Therefore, Garden State Securities, Inc. may be liable for investment or other losses suffered by Pirrello's customers.
Erez Law represents investors in the United States for claims against brokers and brokerage firms for wrongdoing. If and have experienced investment losses, please call us at 888-840-1571 or complete our contact form for a free consultation. Erez Law is a nationally recognized law firm representing individuals, trusts, corporations and institutions in claims against brokerage firms, banks and insurance companies on a contingency fee basis.
"*" indicates required fields