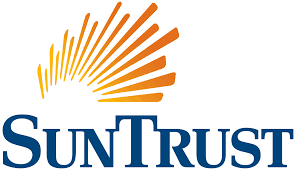 Erez Law is currently investigating former SunTrust Advisory Services, Inc. broker Raul Benitez (CRD# 4457185) regarding Northstar GIC. Benitez has been registered with Wells Fargo Clearing Services, LLC in Aventura, Florida since 2018. Previously, Benitez was registered with SunTrust Advisory Services, Inc. in Bal Harbour and Miami, Florida from 2014 to 2018 and with LPL Financial LLC in Ft. Lauderdale, Florida from 2013 to 2014.
Previously in 2013, Benitez was terminated from JPMChase Bank regarding: "while opening account for bank affiliate, registered rep failed to record in affiliate banks systems the account owners dual citizenship or the fact that the funds to be deposited in the account originated from outside the U.S. registered rep also failed to submit letter from account owner instructing liquidation of trust account for principal review and approval."
Benitez has been the subject of four customer complaints between 2011 and 2021, one of which was denied, according to his CRD report. The most recent complaints are regarding:
July 2021. "Client alleges Northstar investment was unsuitable." The customer is seeking $218,707 in damages and the case is currently pending. The complaint took place while Benitez was registered with SunTrust Advisory Services, Inc. and was regarding Northstar GIC.
December 2020. "Claimant alleges that in Summer 2019 his FA made an unsuitable recommendation and misrepresentations in connection with an investment strategy that involved using a portfolio of securities as collateral for a loan." The case is currently pending.
February 2019. "Customer alleged that the recommendation for a managed/fee based account was not suitable." The customer sought $10,837.79 in damages and the case was settled for $8,486.24. The complaint was regarding managed fee-based accounts and took place while Benitez was registered with Suntrust Advisory Services, Inc.
Pursuant to FINRA Rules, member firms are responsible for supervising a broker's activities during the time the broker is registered with the firm. Therefore, SunTrust Advisory Services, Inc. may be liable for investment or other losses suffered by Benitez's customers.
Erez Law represents investors in the United States for claims against brokers and brokerage firms for wrongdoing. If you have experienced investment losses, please call us at 888-840-1571 or complete our contact form for a free consultation. Erez Law is a nationally recognized law firm representing individuals, trusts, corporations and institutions in claims against brokerage firms, banks and insurance companies on a contingency fee basis.
"*" indicates required fields