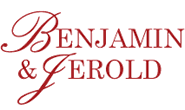 Barred broker Rand Heckler (CRD# 2689235) is accused of recommending unsuitable investments to clients, resulting in losses. Heckler was registered with Benjamin & Jerold Brokerage I, LLC in Glen Cove, New York from 2014 to 2019. Previously, Heckler was registered with SW Bach & Company Inc. in Port Washington, New York from June to August 2002, when he was terminated regarding, "was accused of raising capital for a private placement with out written approval."
Heckler was previously registered with the following brokerage firms:
Alexander Capital, L.P. in New York, New York (11/12/2010 – 12/31/2013)
Global Arena Capital Corp. in New York, New York (11/03/2010 – 11/10/2010)
Prestige Financial Center, Inc. in New York, New York (02/20/2007 – 11/02/2010)
Westrock Advisors, Inc. in New York, New York (11/17/2003 – 02/22/2007)
Gunnallen Financial, Inc. in New York, New York (09/04/2002 – 12/16/2003)
In September 2020, the Securities and Exchange Commission (SEC) alleged, that "In 2015, Heckler, then a securities broker, began soliciting hundreds of thousands of dollars in investments from an elderly investor ("Investor A") and the investor's son by claiming to manage a successful hedge fund. Heckler instructed Investor A and his son to make the investments in the purported hedge fund by sending money to Heckler, Inc., an entity Heckler owned and controlled. In fact, Heckler never managed a hedge fund and never otherwise invested the payments made by Investor A and his son to Heckler, Inc. Instead, Heckler misappropriated these funds to pay for his mortgage payments, car payments, a country club membership, and numerous other personal expenses. To conceal and sustain this fraudulent scheme, Defendants periodically provided Investor A and his son with fake account statements that purported to show investments made by Heckler, Inc. in stocks and other securities. Motivated in part by these statements, Investor A and his son continued to invest in Defendants' sham hedge fund, transferring at least $755,000 to Heckler, Inc. between 2015 and 2020. In June 2019, Heckler was barred by the Financial Industry Regulatory Authority ("FINRA") from associating with any FINRA-registered broker-dealer for failing to provide information to FINRA in connection with a complaint filed by a different investor. In approximately January 2020, Investor A's son became suspicious of Heckler after learning of his FINRA bar, and demanded a partial redemption of his father's investment. Unable to meet this redemption demand, Heckler solicited a new $100,000 investment from the wife of a former brokerage customer ("Investor B"), who had recently received a life insurance payment following her husband's death. After falsely promising Investor B that this investment would pay substantial dividends, Heckler persuaded Investor B to transfer $100,000 to a bank account that Investor B believed was associated with the dividend investment. In reality, the bank account belonged to Investor A, and the purpose of the transfer was so that Heckler could repay Investor A in a Ponzi-like fashion."
In June 2019, FINRA barred Heckler after he consented to the sanction and to the entry of findings that he failed to provide FINRA with requested documents and information in connection with FINRA's review of a customer complaint alleging unsuitable recommendations, misrepresentations and possible misappropriation, and with a separate FINRA request, he also refused to appear for a FINRA on-the-record testimony.
Heckler has been the subject of five customer complaints between 2001 and 2018, one of which was denied and one was closed without action, according to his CRD report. Recent complaints are regarding:
December 2018. "Customers invested money with Mr. Heckler per investment recommendations and have never received any accounting, correspondence, feedback on status of the investments or where their monies are. Mr. Heckler has been non-compliant when attempts have been made for aforementioned information." The customer is seeking $312,090 in damages and the case is currently pending.
December 2017. "Client claims his investment in private placements were misrepresented and unsuitable." The case was settled for $25,000.
Pursuant to FINRA Rules, member firms are responsible for supervising a broker's activities during the time the broker is registered with the firm. Therefore, Benjamin & Jerold Brokerage I, LLC may be liable for investment or other losses suffered by Heckler's customers.
Erez Law represents investors in the United States for claims against brokers and brokerage firms for wrongdoing. If and have experienced investment losses, please call us at 888-840-1571 or complete our contact form for a free consultation. Erez Law is a nationally recognized law firm representing individuals, trusts, corporations and institutions in claims against brokerage firms, banks and insurance companies on a contingency fee basis.
"*" indicates required fields