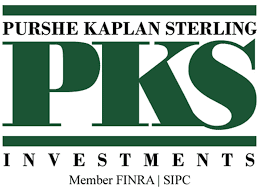 Purshe Kaplan Sterling Investments settled a claim for $9.5 million related to the sale of alternative investments to a Native American tribe, Saginaw Chippewa Indian Tribe of Michigan, by former Purshe Kaplan Sterling Investments broker Gopi Vungarala (CRD# 4856193). It is alleged that Vungarala engaged in excessive trading of non-traded Real Estate Investment Trusts (REITs) and Business Development Companies (BDCs).
It is alleged that Vungarala lied to the tribe about the $11 million in commissions he charged when he sold the tribe $190 million worth of shares in the alternative products, according to Purshe Kaplan Sterling Investments' annual Focus report filed with the Securities and Exchange Commission (SEC) in May 2019.
According to the Focus report, "The Tribe claims that it was not suitable for a real estate investment trust ("REIT") purchases that it made, on the theory that it is not an accredited investor. The Tribe concurrently claims for damages plus the return of the approximately $9 million of commissions it paid, claimed that it was unaware that it was paying commissions on the products, and that the commissions were not disclosed either by the PKS registered representative or by the prospectuses and/or trade confirmations." Additionally, Purshe Kaplan Sterling Investments recorded a charge to operations of $3 million for additional costs associated with claims outstanding prior to the acquisition in December 2017 by Wentworth Management Services.
Vungarala was registered with Purshe Kaplan Sterling Investments in Midland, Michigan from 2007 to 2017 before he was terminated by the firm following the Financial Industry Regulatory Authority (FINRA) investigation.
In February 2017, FINRA ordered Purshe Kaplan Sterling Investments to pay $3.4 million in restitution to a Native American tribe regarding excessive sales charges on the purchase of non-traded REITs and BDCs, according to the FINRA statement. Purshe Kaplan was also fined $750,000 for failure to supervise the sales of the above-mentioned securities by Vungarala, who acted as the tribe's Treasury Investment Manager responsible for managing the tribe's investment portfolio.
During the course of the investigation, FINRA found that Vungarala regularly lied to the Native American tribe regarding his investment recommendations.
Purshe Kaplan did not adequately review the risks associated with the relationship between Vungarala's role as managing the investment portfolio and acting as a registered representative of Purshe Kaplan. The statement also asserts that Purshe Kaplan did not maintain and enforce an adequate supervisory system and procedures to ensure compliance with securities laws and FINRA rules during the sale of securities. The firm also did not establish procedures to mitigate those risks.
Vungarala recommended the tribe investment more than $190 million in non-traded REITs and BCDs, while misrepresenting to the tribe that neither himself nor the firm would receive commissions on those purchases. In reality, FINRA found that Vungarala generated $11.4 million in commissions for Purshe Kaplan and more than $9 million in personal commissions from those investments. FINRA also found that the firm failed to identify more than 200 purchases eligible for discounts based on volume of purchases, which would have provided the tribe with more than $3.3 million in volume discounts. Purshe Kaplan also did not have procedures in place or provide guidance to Vungarala to ensure that sales volume discounts were applied appropriately.
Vungarala has been the subject of one customer complaint, according to his CRD report:
May 2017. "Alleged failure to know customer and recommend suitable investments, failure to disclose volume discounts, misrepresentation, breach of fiduciary duty, breach of contract, rescission." The case is currently pending.
Pursuant to FINRA Rules, member firms are responsible for supervising a broker's activities during the time the broker is registered with the firm. Therefore, Purshe Kaplan Sterling Investments may be liable for investment or other losses suffered by Vungarala's customers.
Erez Law represents investors in the United States for claims against brokers and brokerage firms for wrongdoing. If and have experienced investment losses, please call us at 888-840-1571 or complete our contact form for a free consultation. Erez Law is a nationally recognized law firm representing individuals, trusts, corporations and institutions in claims against brokerage firms, banks and insurance companies on a contingency fee basis.
"*" indicates required fields