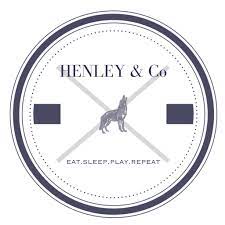 Erez Law is currently investigating former Henley & Co. broker Philip Incorvia (CRD# 708138) who is alleged to run a Ponzi-like scheme. Philip Incorvia was registered with Henley & Company LLC in Shoreham, New York from 2006 to 2021. Philip Incorvia passed away in August 2021, and the scheme was uncovered after his passing. He was a financial advisor for more than 41 years.
Philip Incorvia Accused of Running Ponzi-like Scheme
According to public records, Philip Incorvia was accused of recommending his customers invest in Vanderbilt Realty Investors and Jefferson Resources, which are both said to be fictitious funds and part of a Ponzi-like scheme. It is alleged that Philip Incorvia sent monthly distributions to investors as well as reinvested their money. It is alleged that the scheme took place for more than 15 years through the office in which he ran, Jefferson Resources, Inc. in Shoreham, New York.
According to public records, in October 2021 a group of investors in Florida filed a FINRA arbitration claim against Philip Incorvia and are seeking recovery of $2.5 million in damages, alleging that Henley & Co. did not properly supervise Philip Incorvia. According to the complaint, Henley & Co. also failed to audit the satellite branch in which Philip Incorvia worked.
In January 2022, a group of elderly investors filed a FINRA complaint alleging more than $900,000 in losses. According to the public records, Henley & Co. failed to notify investors of the fraud after they uncovered the fraud. It is also alleged that Henley & Co. sent out a misleading letter to its customers, suggesting that they could recover their lost investment funds through an insurance policy benefiting Philip Incorvia's personal estate. However, the letter did not explain that investors who sought recovery against Philip Incorvia's estate would not have any legal standing to bring a claim, as the investments were not with Philip Incorvia personally, but with the companies in which he was associated.
Philip Incorvia Customer Complaints
Philip Incorvia has been the subject of two customer complaints in 1991 and 1998, according to his CRD report. One customer complaint was settled for $102,000 and was regarding improper handling of accounts.
Pursuant to FINRA Rules, member firms are responsible for supervising a broker's activities during the time the broker is registered with the firm. Therefore, Henley & Co. may be liable for investment or other losses suffered by Philip Incorvia's customers.
Erez Law represents investors in the United States for claims against brokers and brokerage firms for wrongdoing. If you have experienced investment losses, please call us at 888-840-1571 or complete our contact form for a free consultation. Erez Law is a nationally recognized law firm representing individuals, trusts, corporations and institutions in claims against brokerage firms, banks and insurance companies on a contingency fee basis.
"*" indicates required fields