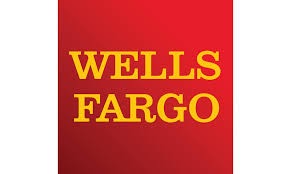 There are options for customers of Wells Fargo Clearing Services, LLC broker Peter Ianace (CRD# 3238078) who suffered investment losses due to selling away. Ianace was registered with Wells Fargo Clearing Services, LLC in Plano, Texas from December 2019 to June 2020. Previously, Ianace was registered with Merrill Lynch, Pierce, Fenner & Smith Incorporated in Frisco, Texas from 2011 to 2019.
Selling away is when a U.S. based brokerage firm sells an investment to a client without his brokerage firm's permission, the broker is selling investments away from the firm, or simply "selling away." A broker might partake in this inappropriate practice to earn a commission he or she would otherwise have to pass up.
In September 2020, FINRA barred Ianace after he "consented to the sanction and to the entry of findings that he refused to provide documents and information requested by FINRA in connection with its investigation into his potential failure to disclose outside business activities to his member firm. The findings stated that although Ianace initially cooperated with FINRA's investigation, he ceased doing so."
Ianace has been the subject of three customer complaints between 2003 and 2020, one of which was closed without action, according to his CRD report. The most recent complaint is regarding:
January 2021. "The customers allege unsuitable investment recommendations and misrepresentations from February 2013 until December 2019." The customer is seeking $18 million in damages.
August 2020. "Claimants allege that their Financial Advisors made unsuitable recommendations and neglected to reduce the over-concentrated and over-leveraged nature of their accounts." The case is currently pending. The client is seeking in excess of $13 million and the allegations took place while Ianace was registered with Wells Fargo Clearing Services, LLC.
Pursuant to FINRA Rules, member firms are responsible for supervising a broker's activities during the time the broker is registered with the firm. Therefore, Wells Fargo Clearing Services, LLC may be liable for investment or other losses suffered by Ianace's customers.
Erez Law represents investors in the United States for claims against brokers and brokerage firms for wrongdoing. If you have experienced investment losses, please call us at 888-840-1571 or complete our contact form for a free consultation. Erez Law is a nationally recognized law firm representing individuals, trusts, corporations and institutions in claims against brokerage firms, banks and insurance companies on a contingency fee basis.
"*" indicates required fields