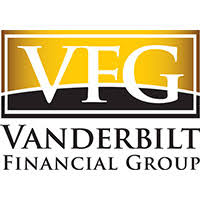 There are options for clients of Vanderbilt Securities, LLC broker Peter Cook (CRD# 1626293) who suffered investment losses. He has been registered with Vanderbilt Securities, LLC and with Vanderbilt Advisory Services in Woodbury, New York, since 2015.
Peter Cook Customer Complaints
He has been the subject of one customer complaint, according to his CRD report:
September 2022. "Account in question is a Limited Liability Partnership retirement plan, the LLP consists of 3 partners. The plan Trustee, who is one of the partners of the LLP ("partner1"), made the trading decisions of the account. The Trustee signed a LOA to journal assets from the plan account into his personal account. Per the TCIP on file, which was signed by Partner1 and Partner2 gave the Trustee the powers to trade the account and to move assets. Accordingly to the account records, the plan account came was funded from the Trustee's personal account not the LLP business account and appeared to be for the sole benefit of the Trustee/Partner1. After the trustee moved the assets out of the account, Partner3 filed a complaint claiming theft of funds and poor management of the account by the advisor. The investments the Partner3 claims were high-risk were unsolicited transactions done at the direction of the Trustee/Partner1." The customer is seeking $1,601,533 in damages, and the case is currently pending. 
Pursuant to FINRA Rules, member firms are responsible for supervising a broker's activities during the time the broker is registered with the firm. Therefore, Vanderbilt Securities, LLC may be liable for investment or other losses suffered by Peter Cook's customers.
Erez Law represents investors in the United States for claims against brokers and brokerage firms for wrongdoing. If you have experienced investment losses, please call us at 888-840-1571 or complete our contact form for a free consultation. Erez Law is a nationally recognized law firm representing individuals, trusts, corporations and institutions in claims against brokerage firms, banks and insurance companies on a contingency fee basis.
"*" indicates required fields