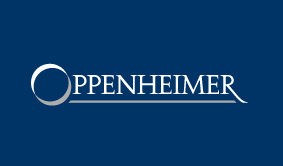 Erez Law is currently investigating Oppenheimer & Co. Inc. financial advisor Paul Colchamiro (CRD# 2039083) regarding investments in equities and closed-end funds. Colchamiro has been registered with Oppenheimer & Co. Inc. Melville, New York since 1998.
Colchamiro has been the subject of two customer complaints, according to his CRD report:
March 2017. "Suitability, churning, failure to supervise. From 12/2010 to 12/20/2016." The customer is seeking $2 million in damages.
September 1997. "Unprofessional & unethical handling of their account – $125,000." The case was settled for $18,500.
Pursuant to FINRA Rules, member firms are responsible for supervising a broker's activities during the time the broker is registered with the firm. Therefore, Oppenheimer & Co. Inc. may be liable for investment or other losses suffered by Colchamiro's customers.
Erez Law represents investors in the United States for claims against Oppenheimer & Co. Inc. financial advisor Paul Colchamiro, regarding investments in equity listed products and closed-end funds. If you were a client of Oppenheimer & Co. Inc. or another firm, and have experienced investment losses, please call us at 888-840-1571 or complete our contact form for a free consultation. Erez Law is a nationally recognized law firm representing individuals, trusts, corporations and institutions in claims against brokerage firms, banks and insurance companies on a contingency fee basis.