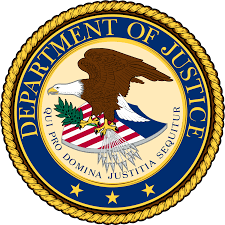 In June 2022, the United States Department of Justice arrested Neil Chandran and charged him with an alleged investment fraud scheme that defrauded investors of more than $45 million. He was charged with three counts of wire fraud as well as two counts of engaging in monetary transactions in "criminally-derived property." He faces up to 20 years in prison for each of the three counts of wire fraud as well as 10 years in prison for the two counts of engaging in unlawful monetary transaction.
The indictment indicates that between June 2018 through June 2022, he is alleged "to have falsely promised extremely high returns on the premise that one or more of his companies, operated under the banner of ViRSE, was about to be acquired by a consortium of wealthy buyers." According to the press release, he owned a group of technology companies that he used in a scheme to defraud more than 10,000 investors.
According to the indictment, it is alleged that he provided materially false and misleading information to an individual, who then passed the information to another person. The second person then marketed the investment to thousands of investors through email updates and calls, under the name "CoinDeal" or "Coin Deal." According to the Department of Justice, the materially false and misleading representations include: 
investors in the companies would soon receive extremely high returns when one or more of those companies was purchased by a group of wealthy buyers

investor funds would be used for normal expenses to keep the companies operating until they were purchased

prominent business figures, including two notable billionaires, were involved in the purchase
The Department of Justice found, according to the indictment, that there was no buyer group that was about to purchase the companies. In fact, it was found that "a substantial portion of the funds were misappropriated for other business ventures and the personal benefit of Chandran and others, including the purchase of luxury cars and real estate; and there were no prominent billionaires involved in purchasing Chandran's companies." According to the indictment, 100 assets such as bank accounts, real estate, and luxury vehicles are subject to forfeiture.
According to the indictment, investors allegedly transferred funds by cryptocurrency payments, wire transfers, and credit card payments AEO Publishing, Inc., Banner Co-Op, Inc., and BannersGo, LLC; the funds were then distributed to Neil Chandran's companies.
Public records indicate that he owns companies that developed virtual-world technologies for use in the companies' own metaverse, including their own cryptocurrency. Among others, the companies include: 
Free Vi Lab

Studio Vi Inc.

ViDelivery Inc.

ViMarket Inc.

Skalex USA Inc.
If you invested in the "CoinDeal" or "Coin Deal" investment fraud scheme at the advice of your broker, you may be able to recover your losses. 
Pursuant to FINRA Rules, member firms are responsible for supervising a broker's activities during the time the broker is registered with the firm. Therefore, brokerage firms across the United States may be liable for investment or other losses suffered by Neil Chandran's customers.
Erez Law represents investors in the United States for claims against brokers and brokerage firms for wrongdoing. If you have experienced investment losses, please call us at 888-840-1571 or complete our contact form for a free consultation. Erez Law is a nationally recognized law firm representing individuals, trusts, corporations and institutions in claims against brokerage firms, banks and insurance companies on a contingency fee basis.
"*" indicates required fields